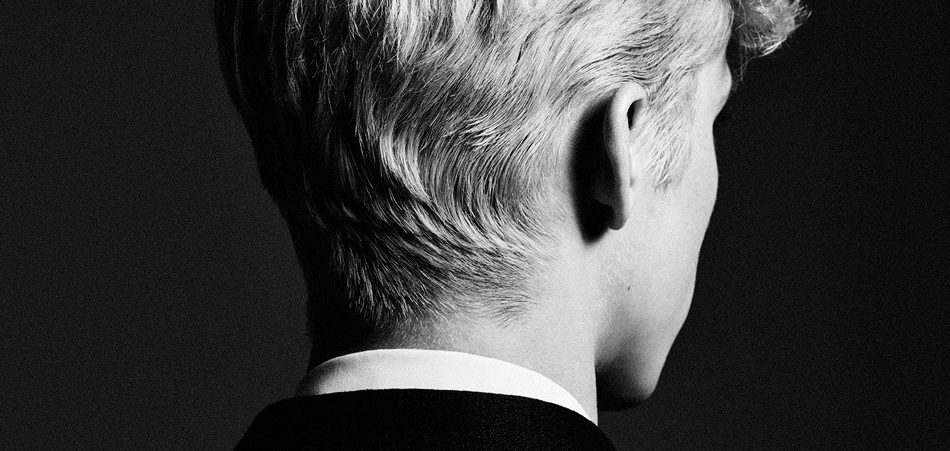 Album Review: Troye Sivan's "Bloom" exudes an aura of pure confidence
Artist Name:

Troye Sivan

Album Name:

Bloom

Release Type:

Album

Release Date:

Record Label:
Label Location:
Review Author:
Review Date:

EM Review Rating:
As a special treat on the evening of the release of his long awaited sophomore album, Bloom, Troye Sivan organized a sort of viewing party for his fans. The session, titled "BLOOM: A LIVE STREAM EVENT," was streamed to thousands of viewers not knowing exactly what to expect at first. Was he streaming the entirety of the album mere hours before its worldwide release? Was he just going to chat with viewers until Bloom's arrival? Questions regarding the event didn't go unanswered for long. 
The stream began with Sivan running from room to room in an unknown location and performing a select few tracks in each room: lead single "My My My," infectious title track "Bloom," and previously unheard album track "Plum." Thirteen minutes into the stream and we are presented with a slightly chilled Sivan being interviewed by television personality Ross Mathews in front of around two dozen lucky fans on the roof of the Capitol Records building while the sun sets. 
"For me, music feels like such a safe place," said Sivan in response to a fan question during the live Q&A portion of the stream. While he may have been speaking about his personal experiences with the process creating music, this is a quote that resonates, in direct relation to his music, with many of his listeners. Since his debut album Blue Neighbourhood was released in 2015, the pop singer has been pushed into the mainstream as somewhat of a queer icon. Listeners have been able to see themselves, their experiences, and their struggles reflected in Sivan's music, allowing his discography to be a safe place of their own.
Now, with the arrival of Bloom, listeners have a new batch of candid bops and ballads to immerse themselves in. The ten track album opens with "Seventeen," a slow building track about testing the waters of a relationship with an older partner as an underage queer individual, an experience shared by more people in the LGBTQ+ community than many would expect. "Seventeen" conceptually lends to the honesty in Sivan's music and the ways in which he leaves few topics off limits.
Sonically,"Seventeen" pulls the singer into a heavy chorus space without allowing the production to overwhelm his vocals. Sivan's alternation in flow and speed is also seen on "My My My," a deceiving track that appears to be fairly mellow before he dives into a compelling upbeat chorus. Sivan is more straightforward on tracks like "Bloom" and "Plum," which are absolute pop bangers with subtle electronic influences. Based on the song's sound and Sivan's presentation of this during the live stream event, "Plum" is going to certainly be an unforgettable performance during the upcoming Bloom tour–I can already envision the blonde haired singer sensually dancing around the stage without a care in the world while the packed audience follows suit. 
During the livestream, Sivan had mentioned that he feels more confident in both himself and his songwriting, and the content provided on a number of Bloom tracks radiates this confidence. We see it on more playful tracks like "Lucky Strike," an upbeat pop track about kissing someone who tastes like Lucky Strike cigarettes, and "Dance To This," Sivan's buoyant collaboration with Ariana Grande. This confidence is intertwined throughout the entirety of the Bloom era, even down to the music videos for "Dance To This" and "My My My," which all place Sivan in an environment conducive to his desire to unhinge himself from restraints and flow freely to the beat of his music.
Surprisingly, Sivan's confidence is most notable on Bloom's charming love songs. On "Animal," the sultry final track on the album and an ode to the boy he loves, Sivan sings "I want you all to myself, don't leave none for nobody else / I am an animal with you." Further along on the track, the singer admits that he would put his life on the line for his lover, a theme that also appears on "What A Heavenly Way To Die." Clearly an individual who loves with his entire being, Sivan presents an uncomplicated vulnerability on these tracks, placing his usual pop productions to the side in favor of smoother instrumentations. 
These stripped down tracks serve well to showcase Sivan's vocal talents outside of a purely pop space. Teaming up with Australian singer-songwriter Gordi, "Postcard" is a piano based track that allows them to experiment vocally in a way that expands the emotional connection created by the overall vibe of the track. The singers are able to play off of each other's talents and create unique moments by changing up the enunciation of certain lyrics. Similarly, Sivan uses the free-flowing feel of "The Good Side" to remain honest and tell a story of what it's like to be the one to walk away from a relationship and into new, exciting experiences, while your partner doesn't necessarily have that same luxury. 
We're arriving at a moment in music where listeners are seeking more honest content from artists, and are valuing those who present themselves as an open book far more than those who remain closed off. The writing for Bloom was completed with some of Sivan's closest friends, such as Alex Hope, Leland, and Allie X, which made for a more candid outcome than if he were to have written with less familiar faces. This is only his second album, but Troye Sivan has made it clear that he isn't the type of artist to hide himself from the world. In fact, he's bringing Bloom directly to the world on his upcoming tour set to begin in September–you can find tickets here. 
Connect with Troye Sivan: Twitter / Facebook / Spotify / YouTube / Instagram