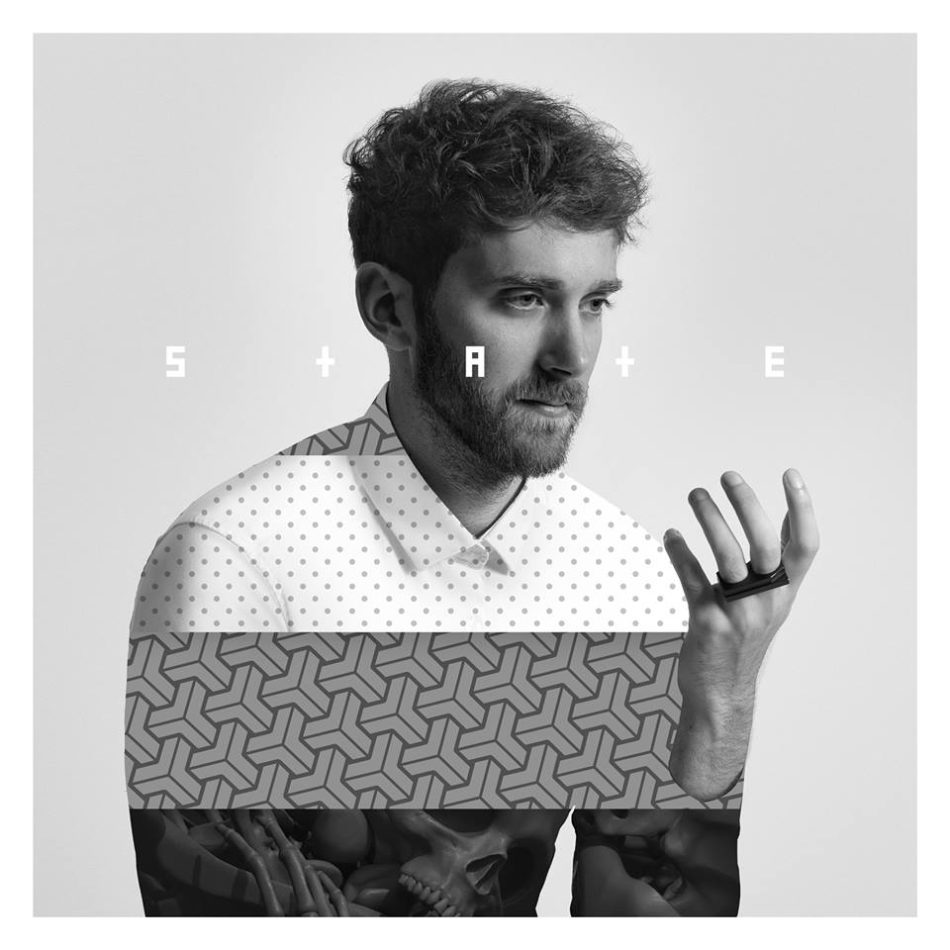 Album Review: OVERWERK - STATE
Artist Name:

OVERWERK

Album Name:

State

Release Type:

Album

Release Date:

Record Label:
Label Location:
Review Author:
Review Date:

EM Review Rating:
OVERWERK is an ambitious project that spans beyond musical compositions and complex collaborations with various partners. Edmond , originally from London, Ontario, has built himself a legacy around his brand, where he maintains creative control of his social media and continues to work with fashion brands, scoring big events, and creating the ambiance for presentations.
He's a unique artist that is always behind his scenes, especially with 3D design that is apparent from his Instagram. Being from London, I had the opportunity to speak with OVERWERK back in 2010 and again days after his album release. Below you'll find segments from our conversation as well as my full review of his debut album, State.   
"I've used State as an opportunity to show people other sides of my sound that they probably haven't heard before. I want to share a more diverse set of tracks, so people can see different sides, relate to songs in unique ways. I feel that everyone has their own favourite song since there is a wide variety of emotions on the album. I want people to sink into State as they listen to it!"
What's so special about OVERWERK is that he maintains. He does so much work beyond just OVERWERK that helps develop his style and supportive attitude since he does connect with friends and is a humble individual. His advice for others to stay creative can be said,
"If you build it, they will come. Whoever wants to have a career in the arts, needs to work on their craft. You should be perfecting your sound, focus on the product and one's personal vision to share is the most important part. If the music is there, people will enjoy it. Finding personal success is a lot of hard work, so keep going!"
"Funeral" is the first track on the 12 track album that builds the tension with an organ leading the way into the entire soundscape. A slow start models a similar procession, before turning into an energetic intro with bursts of bright synths that hint at a progressive sound and what is to come. 
"Phase" brings back a touch of old-school OVERWERK sound, with large electronic synths and an ecstatic melody that brings key vibrations into the spectrum of State. Mid-way through there is a cinematic breakdown, before returning to an upbeat mood.   
The third track, "Moments" is the first collaboration, featuring Black Atlass, one of OVERWERK's former friends from London, ON. Both artists together have created a stunning song that takes an earthly element from Black Atlass's voice and combines with Overwerk's unique style to accentuate key parts of a track. Both Black Atlass and OVERWERK actually moved out to L.A. together earlier in the year. 
"Reflect" is an moving interlude that combines the orchestral touch easily apparent on State with touches of guitar picking and eerie sound effects that sound echoed down a long chamber. The slow song steers right into "Revival", which sets a new tone of high-energy bass lines similar to what you might expect from Kavinsky back in the early 2000s.
There is a growing growl that is torn away with streaks of light from Overwerk's signature sound, both aesthetically and audibly pleasing to hear. 
"Need" notches the bpm down a node with a bass-infused song that bridges the half-way point of the album, where listeners can feel suited up for another six tracks of high energy and unique work from a one of a kind producer. The deep frequencies and darker overture make it perfect to drive to. 
The seventh track is "Calling" featuring NIKON, a familiar singer, who has worked with OVERWERK in the past, yet on "Calling" they combine a new sensation together. Nixon's pop-infused vocals compliment Overwerk's complex electro with a brilliant touch. 
"Know" takes Mars vocals and layers that impressively into a looming buildup of electronic synths that breaks into daylight when the distortion hits. The sudden cease and relapse to Mars vocals weighs even heavier on the single, which sounds delightful on headphones. The detail that Overwerk put into his left and right mastering seem unbelievable. 
"Nights" rings out similarities to Daft Punk with the softer melodic touch and digitized vocals from both a wide range of tones. The moving composition makes one remember earlier moods of nostalgia, as the lyrics revolve around moments lost ago for a couple underneath a night sky.  
The second to last song features another London musician by the name of Aistis, who is following up on the release of his first debut album as well. The folk songwriter and singer is emerging in the scene, but these two crossed paths through an interesting moment, best described by OVERWERK himself. 
"Aistis is actually the younger brother of one of my friends. I discovered him out playing live as an opener and thought his voice was super nice. I asked what his name was and realized I knew him from 10 years ago, so we got together to make 'Electricity'."
The song is easily one of my favourites due to the perfect balance that both Ed and Aistis are able to reach in collaboration, building off of each other's energy. The high-strung chords and deep vocals simply resonate so well with any listener, giving the track great radio play potential. 
"Reign" is the last track, which gives an electric finish to the entire 12 track collection, ringing out licks of OVERWERK's earlier electronic style. I found he is able to combine both traces of his complextro and the new orchestral touch into one final high-energy single that seems to be a popular piece in itself. 
Overall, OVERWERK's first official album, State, tells an entire story that may require more than one listen to really grasp. I personally am still figuring out the message, but that's part of the beauty of a well-crafted album, that it offers something new from each play-through. 
OVERWERK's experience working in production has reached a new level of expertise than the longer remixes and electro sounds he started with. It's safe to say that State is guaranteed to be a fan favourite for a while, so grab yourself a copy, listen to streaming services, and remember to press replay when finished to give yourself another chance to hear a wonderful musical design.