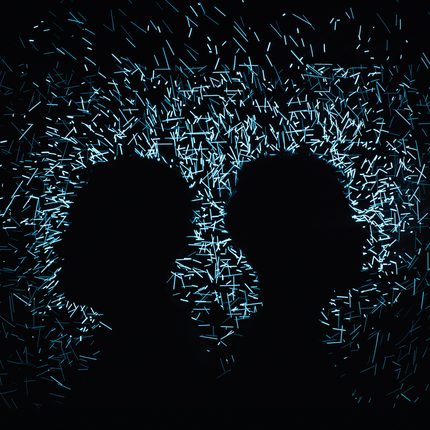 Album Review: Letherette - Letherette
Artist Name:

Letherette

Album Name:

Letherette

Release Type:

Album

Release Date:

Record Label:
Label Location:
Review Author:
Review Date:

EM Review Rating:
An album, like a perfect DJ set, should take the listener through a journey. It can be difficult, but in this case, for Letherette, it seemed to come easily to them in their self-titled debut. This style of producing, sampling, beatsmithing (which I know is a much despised word for producers) is very reflective of the technology out now, and Letherette certainly know how to make music in this manner.
They begin slow and within half of the first track, have sought some influence from Daft Punk's Discovery. It's catchy to hear, and the fun doesn't stop from "After Dawn" until the end of "The One." Although comparing these songs to the iconic status of Discovery is a little extreme, it's more of a compliment to Daft Punk and their ability to set the curve than to Letherette's ability to break new ground. 
As the listener journeys through from the first half, and moves on to "Gas Stations and Restaurants," their sound becomes a little darker and feels more distinctive to themselves than in the previous set of songs. When they begin to take this sound, it felt more like I could see past the funky tracks in the beginning and feel more from them here. Obviously, this is their first album, it's impossible for an external third party to decide that THIS is their sound, but nonetheless, there seems to be something more solid and confident in the last half. 
With "Warstones" and "Space Cuts," they go back to a funkier mood, and it's better than the first few songs. Perhaps like a DJ that's nervous at the beginning and moving into their own groove as the night progresses, they seem to gain some ground, although I kept thinking it sounds very much like Daft Punk still.
"Hard Martha" is the first track that feels the strongest, it's stranger and more bizarre than the others; it doesn't seem to fit into the album perfectly, but as the album gets closer to the end, it feels somehow appropriate that it slows down like this. The final track, "Say the Sun," is a slowing down of the journey the album took everyone through, and ends on a slow, experimental note.
Upon first listen, the album was everything expected and more. However, after letting it sit for a day, it was obvious that this wasn't an album that was setting a new bar, or crafting some unnamed genre quite yet. It's fun, it's created by obviously talented people, and it does the job, but Discovery it is not, despite the few times I've made that connection in this review. That might seem harsh, but an album can be considered a success even without reaching this status, and I do argue that this album did well. 
Letherette was just released today on Ninja Tune. It's not a game changer by no means, but if your goal is to look for something that's a little fun, a little deep, something that's not stupidly ravey, and a little more mature, then this is a good place to start.