One of the most prolific names in art rap, Open Mike Eagle, opens a new era with a new song titled "i'll fight you", produced by the legendary Diamond D.
Open Mike Eagle, one of the most dynamic and explosive artists in the underground rap realm, just dropped a bombshell of information.
After releasing a low key track with R.A.P Ferreira, Video Dave, and STILL RIFT back in March, the king of anime dad raps returns with a new song that feels very reminiscent of early-era Mike Eagle. "i'll fight you" is reminiscent of a boom-bap-era beat mixed with a protagonist's theme song, culminating in a tune that sparks a motivational sensation right in the first few seconds.
The track itself is more reminiscent of Open Mike Eagle's earlier style, while his last album saw him experimenting with his flow and cadence. 2020's Anime, Trauma, and Divorce flipped the script with his traditional vocal performance, but "i'll fight you" brings back the cool, calm, collected flow, with more heavy double entendres and wordplay.
Mike sprinkles in countless witty bars over the instrumental. Lines like "Who among us is mega sus? I'm writin' raps on the Megabus, Imagine flight like a pegasus" are entertaining, while showcasing Mike's prowess with the pen. Demonstrating a talent for writing as every line passes, the track also fully displays Mike's love and respect for hip-hop culture. This is evident considering the producer of the track is Diamond D of the legendary Diggin' in the Crates Crew. The Diggin' in the Crates Crew is pivotal for their role in shaping the underground Hip Hop culture in New York, which has been influential since the early 2000's.
On top of releasing "I'll Fight You", Mike has released the title, release date, and tracklist for his upcoming project: a tape called component system with the auto reverse.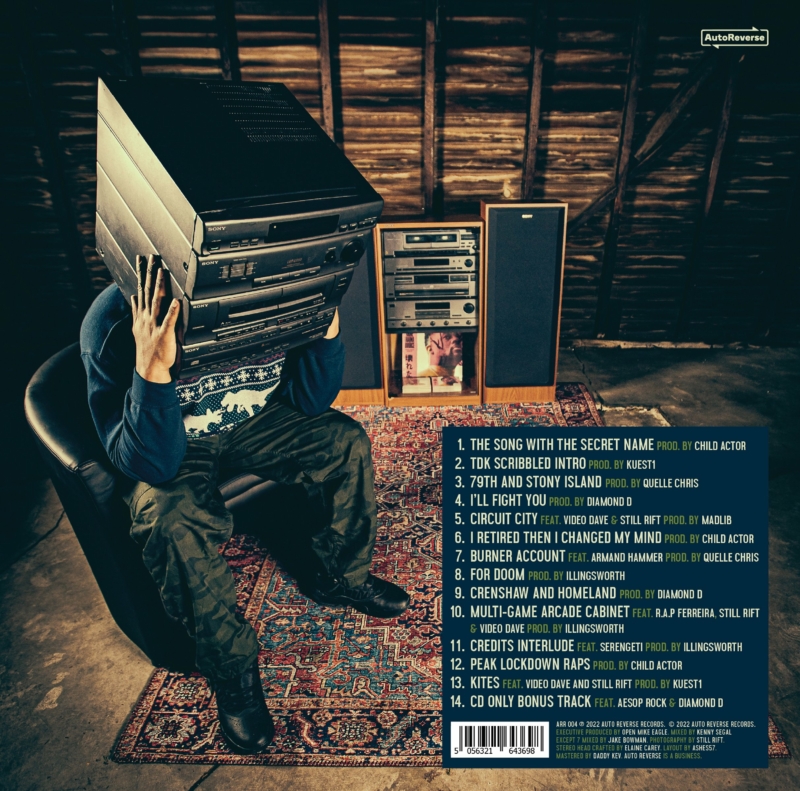 a tape called component system with the auto reverse is out October 7th on Auto Reverse Records.
Connect with Open Mike Eagle Here: Bandcamp | Twitter | Website