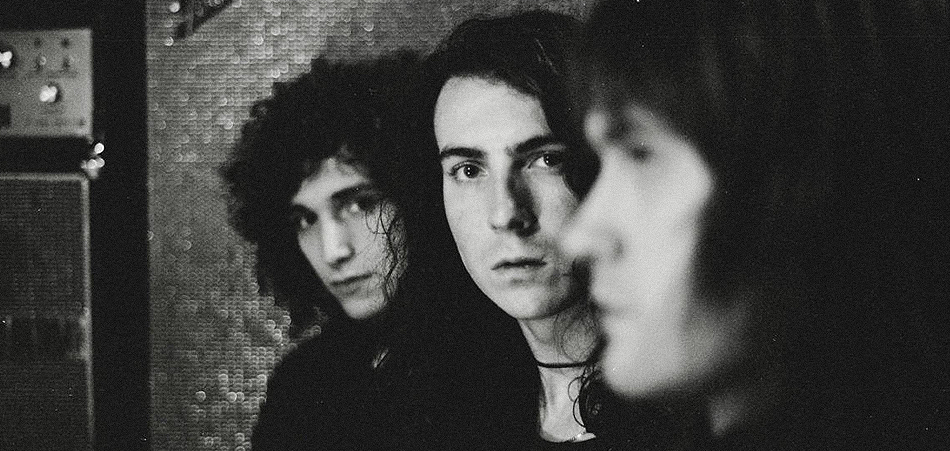 Imitating a sound from a particular era is a task that many bands try and few succeed, yet Victoria-based Fever Feel has been playing with purpose for a handful of years now. Their 60's-psych-influenced, glam rock sound has been in production since their debut self-titled LP in 2018 and has continued to evolve into their newest releases "Fisticuffs Jefferson" and "Awaiting the Ceremony" on Less Precious, Pt. IV.
The concept of The Less Precious Collection is releasing double-sided singles in five segments separated by a few months in between each release to eventually compile into a full album later in 2020. The newest pair of b-side oddities "Fisticuffs Jefferson" and "Awaiting the Ceremony" is the fourth installment of this collection.
The group has been dropping these double-sided releases for almost a year now as a part of The Less Precious Collection, which is a project that was put together while the band was on the road in North America. Creating comfortable recording spaces in quick order out of hotel rooms, lent studios and other sporadic locations had to become second nature.  
"The name "Less Precious" comes from the act of being less precious in the sense of not overthinking it when we were recording and having it be a snapshot of moments in time," says Landon Franklin, lead vocalist, and bass player.
This certainly adds up considering the recording of the piano in "Fisticuffs Jefferson" began in Bakersfield, California when they had access to former country star Buck Owens' personal grand piano at the Bakersfield Music Hall of Fame for about an hour so before their scheduled show.
Another emulation that has become a signature of Fever Feel is their personas during live performances which are now leaking into their material revealing a broadway-rock kind of musical theatrics. This glam rock comes to an apex in "Fisticuffs Jefferson." 
The track opens with a wholesome rising of applause as the circus-sounding drum roll and piano line introduces us to the first verse. Lyrics roll-off Franklin's tongue effortlessly in this piano-heavy ballad— similar to works seen of Billy Joel or more contemporarily, The Lemon Twigs. 
As we learn more about this mysterious, ultra-masculine character "Fisticuffs Jefferson," the drum roll builds up again incorporating the high-hat more with that same roaring applause jumping into a little horn diddy until bursting through with the chorus. The song wraps up with a combination of several synth-derived melodies — making this seemingly carnival-sounding, showtime tune into a laser beam, spacey phantasmagoria. 
"Awaiting the Ceremony" provides a different experience, with a simple percussion set by what likely is a software instrument, however, the piano-lead remains a constant similar to "Fisticuffs Jefferson."
The bubbly introduction of arpeggiated keys continues as Franklin displays his articulate vocals and cheeky lyricism — playfully accepting a sort of psychedelic typecast: "Everything that surrounds you // isn't real, it should be clear // but you just can't see yourself // blame it on your damn mental health." 
The chorus breaks off with very Strokes-esque guitar riffs and vocally sounding actually quite close to their frontman Julian Casablancas. The bending synth chords walking down the scale gives "Awaiting the Ceremony" an equivalent intergalactic finish as "Fisticuffs Jefferson." 
As Fever Feel continues to build a following, they are steadily gaining more respect within the music community working with David Parry from Loving and opening for bands like Babe Rainbow on the road. The Less Precious Collection is expected out later this year and they are working on another LP in the meantime. 
"The next record is going to be more towards the rock and roll vibe that we did with the first record," says Franklin. "But with a little more rawness and edge to it."
Connect with Fever Feel: Bandcamp | Facebook | Instagram | Twitter