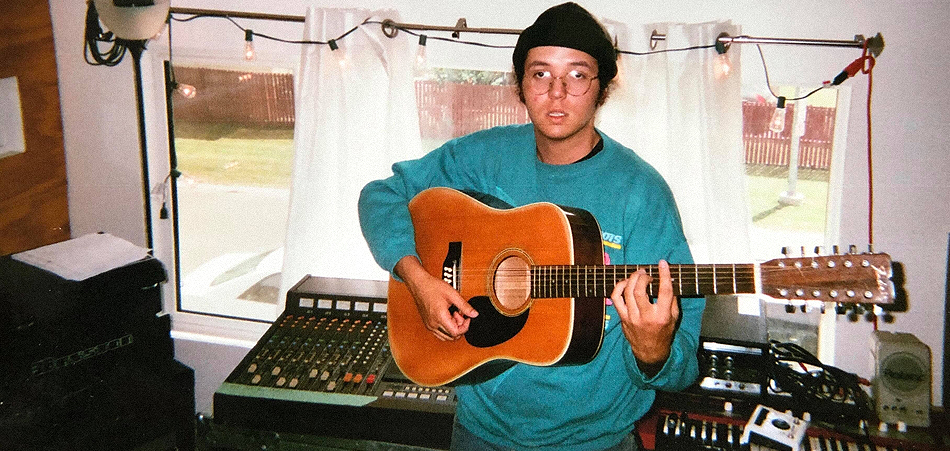 Canadian singer, musician, and producer Aladean Kheroufi has just released a bright and honest new track entitled "Sorry If I Hurt You." The groovy jam is Kheroufi's first of 2020 and comes after a 2019 that was relatively quiet for his solo work. Despite this, "Sorry If I Hurt You" sounds like the effortless work of an industry veteran. It's dripping with personality and charm on all fronts, from the sparkling guitar riffs in the instrumental to the sweet croons in Kheroufi's vocal performance. The brief yet captivating new music is paired nicely with a silly music video that shows the virtuoso singing to the camera while being presented with continual large amounts of food and beer. While themes of failed relationships don't appear to mesh well with food excess on the surface, the two forces blend well under the common thread of Aladean Kheroufi's honest and loveable charm.
Trying to narrow down a genre on this track can be difficult; it feels like a soul ballad at its core but an indie bedroom pop jam in aesthetic. This pool of influences is brought together quite nicely by Kheroufi who brings a performance that is in no way convoluted, far reaching, or overly ambitious. In fact, the gentle and sweet progression of the track reads as rather seamless. Not only is the multi-instrumentalist adept at making vibrant and catchy backing soundscapes, he's very comfortable on the mic. As his sweet words of empathy and apology float into the air towards his past love affair, they stay right where they should be, aware of when to let the instrumental speak for itself and able to glide over it when necessary. This synergy is most potent and most apparent on the simple yet powerful hook, where Kheroufi's reprising "Sorry if I hurt you," continually responds to the growling lead guitar on subsequent bars. It's the kind of hook that gains continual momentum and traction the more it's played over.
"Sorry If I Hurt You" is a fleeting but telling look into the mind and heart of a special artistic character. It works wonders in minimal space and speaks volumes with few words. You can feel the spirit and charm of Aladean Kheroufi ripping through the track here; it's undeniable. He has the honest kind of soul that, on a track that kindly apologizes, will surely ensue quick forgiveness.
Connect with Aladean Kheroufi: Bandcamp | Twitter | Instagram