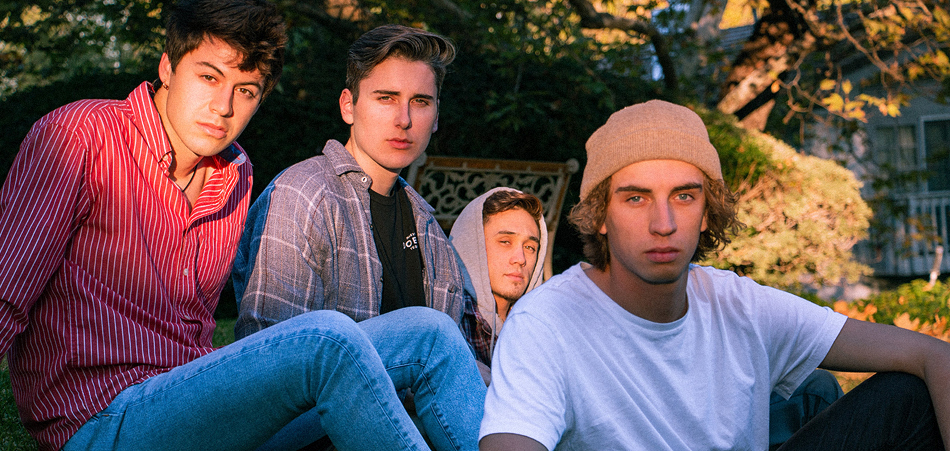 SoCal-based quartet The Millennial Club arrive in 2020 with "feel the same," a follow-up to their December 2019 single, "Coffee In The Morning."
On "feel the same," The Millennial Club's songwriting enters a new frontier of maturity. The band tackles the sweet yet often taxing complexities of contemporary dating. Vocalist Andres Owens' silky yet emotional lilt draws listeners in to his narrative of what it's like to chase someone you're crushing on. Using layered, reverb doused guitar riffs along with smooth saxophone licks, the genre-fusing outfit have created a tranquil, sheeny vibe on "feel the same." The drums keep a simple yet effective beat while the vocals enhance the feeling of falling in love. It's not always coming up roses as we sometimes inflict our own self-doubt when dating someone and unsure if they feel the same way as us. Nonetheless, TMC's new track is relatable on so many levels.
EARMILK caught up with lead vocalist and songwriter Andres Owens, who told us over email, "I wrote 'feel the same' just before I started dating my current girlfriend, Madelyn. The song is an honest depiction of how I felt before I learned that she reciprocated my feelings." He went on further by saying, "I would constantly wonder: 'Does she feel the same?' The song is a token to that time of my life when I was constantly wondering, where it was stressful, yet now, I'm incredibly happy. It's meant to be a relatable tribute released on Valentine's Day for both couples and singles, depending on which stage you're at."
The Millennial Club, formed in 2016, is comprised of singer/guitarist Andres Owens, bassist/keyboardist Jared Ortiz, guitarist/saxophonist Jake Stevenson and drummer Tyler Kamei. They're planning to release their sophomore EP sometime this year.
Connect with The Millennial Club: Spotify | Instagram | Twitter