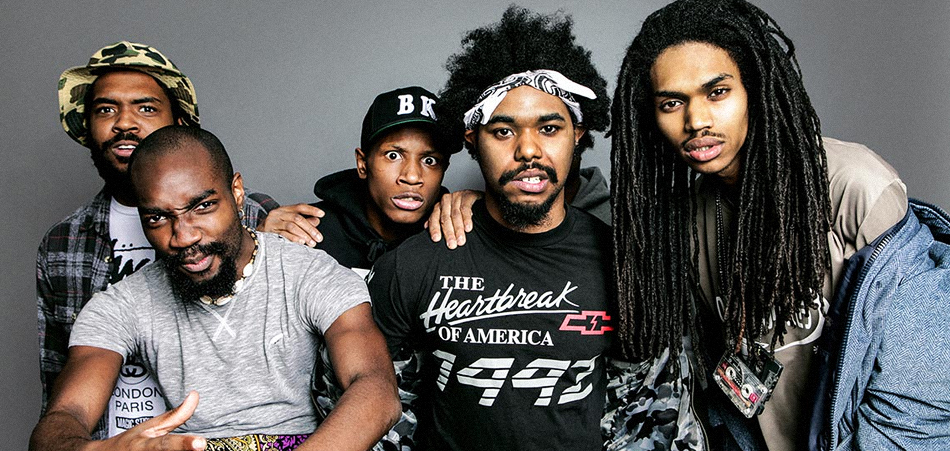 The Brooklyn collective Phony Ppl join Megan Thee Stallion on their latest release "Fkn Around". Produced by Ivan Barias, the group brings scandal to the dance floor. Who doesn't like a little cheating while they're getting down on the floor? The upbeat groove, playfully captures a woman "risking it all, just to get down", in the words of vocalist Elbee Thrie.
Thrie slides in on the funkdafied beat with vocals that are buttery smooth, reminiscent of an 80's groove. Hot girl Meg is in her element, laying down bars filled with sexual liberation. "Don't ask questions if we just sexing/ I got situations, no confirmations", the choosey lover sums up the theme of the track. Between silky chord progressions and funky bass, it only makes sense to risk it all. 
Comprised of Elbee Thrie, Elijah Rawk, Matt Byas, Aja Grant, and Bari Bass, the group has displayed musicianship that goes beyond R&B and neo-soul. They have often combined sounds from multiple genres into palatable production. The talented five first previewed "Fkn Around" on NPR Tiny Desk Concert performance. "Fkn Around" comes after their well-received 2018 album release, mo'za-ik. Put this track in your rotation.
Connect with Phony Ppl: Twitter | Instagram | Soundcloud