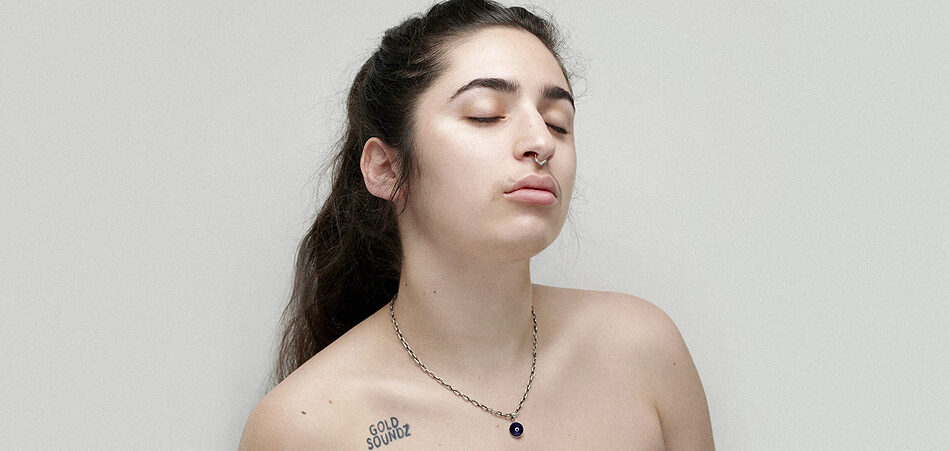 In 2018, Melbourne indie-rock trio Camp Cope released one of the best and most daring albums of the year with How To Socialise & Make Friends. It was a searing record, occupying poignancy and purpose that was rooted in social activism and themes of female empowerment and equality within the music industry. Now Georgia Maq (née Georgia McDonald), Camp Cope's formidable lead singer, turns to a whole new artistic direction with the surprise release of her synth-pop masterpiece, Pleaser.
One of the standout tracks off the debut endeavor is called "Like A Shadow." The slow-burn electronic-pop track displays a pulsating rhythm that occupies the background of Maq's striking alto. Along with the other seven tracks off Pleaser, the delicate and shimmering "Like A Shadow" is a far cry from the music of Camp Cope. Maq navigates through the sonic waters of pop sentiments with major artists such as Lorde, Robyn, and Charli XCX coming to mind. However, Maq progresses in her own subtle and stunning ways, trusting her gorgeous vocals and earnest songwriting to be the guiding light for Pleaser.
"I think the main theme is love, obviously, all kinds of love. Love that you walked away from so you could love yourself, unrequited love, forgiving love, love with no point to it," Maq explains. "I took more time to record the songs and play around with them, and I liked that because I could change things and experiment more. I think the pressure of working with other people drove me to finish the songs, which I hated but also loved because it's nice to be challenged."
Pleaser is a record about the components of love and it's expressed in such a meticulous and beautiful fashion. Listeners will surely find themselves returning to Pleaser time and time again to simply feel again and in this day and age, we're all yearning to feel more in any way we possibly can.
Pleaser was produced by Maq, Darcy Baylis and by Run For Cover Records labelmate Katie Dey.