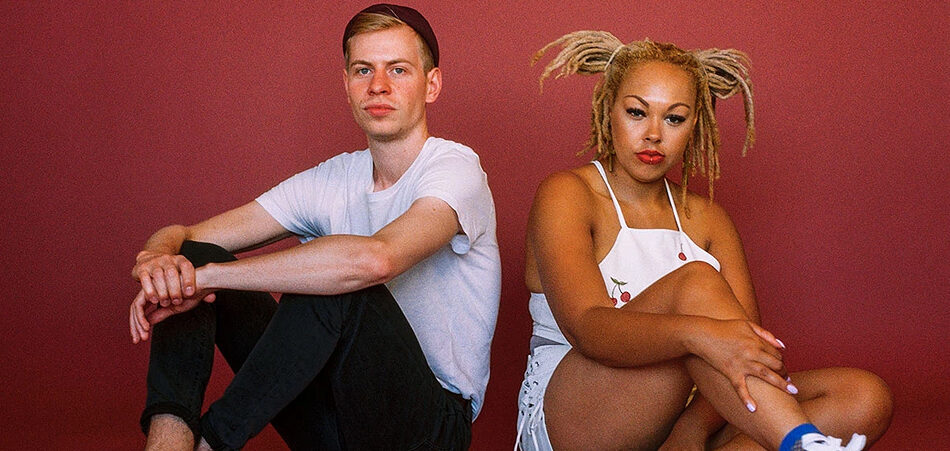 UK R&B singer Harleighblu and neo-soul & hip-hop producer Bluestaeb come through with anti-harassment empowerment on their latest collaborative effort 'Call', the forth single off upcoming joint album She. When this one landed in our inbox last week, the first thought was this voice! Harleighblu's vocals are easy and enticing on the ears, with a raspy, yet warm vocal performance on "Call". 
The funky backbone complete with a Saxophone riff, provided by Bluestaeb, has a much deeper meaning and covers everything from "mansplaning" to "cat calling". Harleighblu takes a stand against said cat calling, by sharing "We as women constantly have to deal with unwanted attention and aggressive pursuit when we do our thing and this song is a cheerful 'talk to the hand', a reminder that we don't have to entertain such behaviour. Ladies, our journey is a long walk so let this song be the soundtrack to your stride, nothing can stop you especially not the unwanted advances from Mr.Basic."
Harleighblu heard Bluestaeb's met at Camden's Jazz Café in 2016 and found a common thread in their desire to express their common love for uncompromised hip-hop and R&B. Recently referred to as an "up and coming queen of soul" with references to Nina Simone, Lauryn Hill and Amy Winehouse, Harleighblu's signature sound has matured into a frank, self-possessed voice, where she remains honest and feminine, yet fueled by. unrepentant lyrical touches. Their full album is set to drop in October, in the meantime get to know the pair with "Call". 
Connect with Harleighblu: Twitter I Instagram I Spotify 
Connect with Bluestaeb:  Instagram I Facebook I Spotify