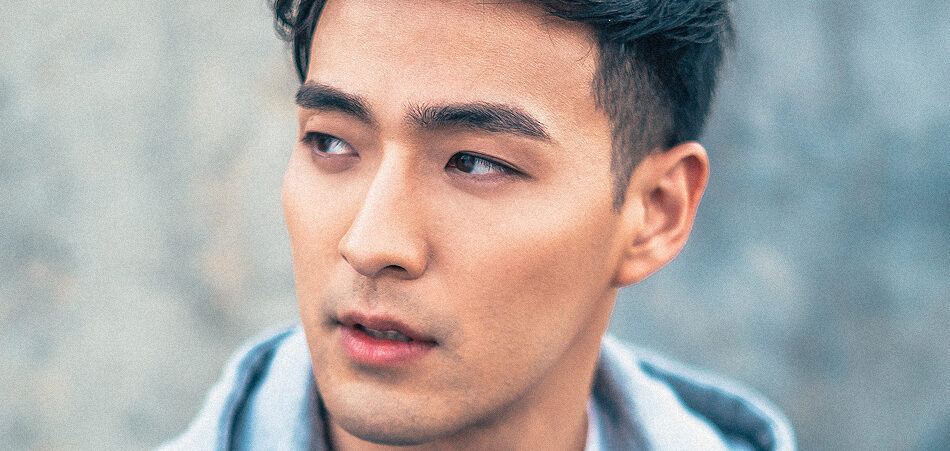 James Lee apologizes for talking too much. I reassure him that, well — that's the point, I want him to talk. Besides, in many cases, let's be honest — I tend to run into the opposite problem. It's certainly charming, but also surprising to hear this kind of humility come from a seasoned artist such as Lee — the Korean-American musician spent 13 years playing bass in bands across a spectrum of genres — including South Korean group Royal Pirates — and later began recording and producing songs on his own with notable collaborators. But it makes more sense when you take into account, as he puts it, the fact that in many ways, this period in his career has him navigating uncharted territory. 
In 2015, a terrible accident left Lee unable to use much of his left hand, ultimately ending his career as a bassist. After quitting Royal Pirates and moving back from South Korea to Los Angeles to focus on his health, he eventually decided to pick music back up again. Thanks to a successful Kickstarter campaign, he released The Light EP in 2018, the five tracks of which detail his physical and emotional road to recovery. 
Lee's journey has therefore been marked by many seasons — including joy, pain, and healing – but now is budding much more clearly into spring. He most recently released soaring love song "Falling" with pop singer Kevin Woo (formerly of K-pop band U-KISS),  and will soon embark on a tour with stops in LA and Berkeley, CA with Woo and rock band FYKE. The contemplative, warm Lee sounds excited as he talks about the future. He's now ready to share this new chapter of his life in person with his fans — after all, they were the ones who helped him write a few pages when he needed it most.
EARMILK talked to Lee on the phone to reflect on the year since The Light, to talk influences, and new beginnings.
EARMILK: It's been almost exactly a year since you released The Light EP. How do you feel about that? 
James Lee: "It's a landmark year, right? I didn't even really think about it until the day of, but...It's pretty overwhelming. Before that, I was counting every year since the accident because it was easy to remember — the day after my birthday. I have more of a positive outlook on
The Light
, though, because I didn't think I was going to do music after my accident. And it reminds me of the Kickstarter — of the rush that I got when it was successfully funded, and especially of all the people that came together to help make it happen. It's really a bright and positive day, like my birthday, or even better. It feels like I've been born again. But unfortunately, I'm only able to celebrate it and reconnect with people virtually because everybody who supported it was from these online communities."
EM: That's the nice thing about the upcoming tour, though. You'll get to see a lot of those people in person.
J: "Right. There's something that's always different about performing, face to face. When I used to do that with my old band, I was able to hide behind the bass guitar, but now seeing the fans face to face feels like I'm a bit more naked, per se. I feels like they're ... it may be a weird way to put it, but I just feel like I can't really hide anything."
EM: It's just you up there.
J: "It's not something that I had prepared for the past 10 years of my performance practice. I definitely have a better understanding of the pressure our lead singer was under. For me, though, it's more of just hanging out with the people that were able to support me this entire time than anything else. It really feels like I get to hang out with my friends."
EM: Now that it's been a year, is there a song on the EP that has developed a new meaning for you since you wrote it? 
J: "This entire EP is super important to me. 'Up' is the last song on the EP, and I wrote it immediately after my uncle died. It's more of a conversation, it just came out so naturally. I hate singing that song live now because  I'm an emotional guy, and it breaks my heart every time I sing it. So to be honest I don't want to sing it anymore. There's a song called 'Perfect' that I did with Amber Liu [formerly of K-pop group f(x)]. I realized that's the vibe I love the most. It's just a really relaxed, chill, hip-hop vibe, even though I love emo. It's so weird: I grew up as this metalcore emo kid."
EM: A lot of artists are starting to do both. Emo is back!
J: "I'm a huge fan of Post Malone.I think he's really done a great job of harnessing both hip-hop and emo and R&B, and putting it all together. He's younger than me, but I feel like musically his music IQ is just through the roof.
"With my music, if you listen to my EP, I think somewhere in between the lines is where I kind of found my sound. If you listen to the song 'Perfect' and the electronic version of  'Let's Get Away,' those are the kind of things I like to do the most."
EM: You seem to have myriad influences in your music. What did you listen to growing up?
J: "The first K-pop/R&B artist I listened to when I was super young was this group called Solid. We were able to work with the leader of that group for my band's last album, so that kind of came full circle. But before then, I used to listen to Blackstreet.  I listened to a lot of R&B, and after that I fell in love with Blink-182 and a bunch of metal bands like Killswitch Engage, Unearth, Darkest Hour. I'm all over the place but I really found, my musical identity when I was touring with my metal band. I just love to get pumped up and I wanted to make music like that. But I found out that my strength is soft ballads, so... it's a fucking nightmare
(laughs)
. I'm mostly kidding though. I love K-pop as much as I love metal. I guess I'm a mix of things."
EM: You just partnered with Kevin Woo for a new track, "Falling." How did that come about?
J:  "It wanted like a pop-rock anthem with a sold rock base. I found a high quality sample released by Travis Barker, the drummer for Transplants and Blink-182. He had a snare that I loved so much I knew I had to use it for something. That snare is the base of why it sounds so rock and heavy...Also, in a way, Travis Barker is featured on this song.
"All of the songs that I made before this are about my accident — they're so personal and kind of sad. I wanted to make something more uplifting. 'Falling' is a fun, throwback-sounding love song about the one that got away. I think everybody who's been in a relationship can relate to that, there's somebody that they wish things had gone differently with. And Kevin is a killer. If you listen to his voice on the track, he's a true professional. When we recorded, you could see his mechanics — his technique is just so professional compared to so many other people because he's so seasoned."
EM: How is it having Kevin as a partner for this song?
J: "It's great. It's my pleasure to be the Pippin to his Jordan, you know? I'm so happy he liked to be part of it. I feel very lucky about that."
Me: You're also touring with FYKE, the lead singer of which has been a big support to you over the years. How does it feel to have him on the bill?
J: "Enik supported my band Royal Pirates when my hand got cut off. He taught me how to do synths and keys live, because I had no idea how to do that. I spent so much time on bass guitar that my identity was as a bassist, but he really changed me from a bassist to a producer. Without him,
The Light
EP wouldn't exist, and that's why I care so much about him and his band. I love that guy to death, he's like my brother. I would do anything for that guy. It's my pleasure to have him on the tour, and to work on anything with him."
EM: How would you characterize the season your career is in now?
J: "Now is the time that I'm being forged into something bigger than I had conceived for myself. Before, I was just focusing on bass because I thought I was going to be a bassist for the rest of my life. But now as a producerI can have different artists give a different color to my vision, and that's a thousand times more fun than being a bassist. And if this tragedy never happened to me, I would have been blind to that. So in a way this accident was God's gift to another world."
EM: What are you looking forward to most coming up?
James: This tour. I haven't performed in so long, and so it's really just an opportunity for me to see the fans face to face. They'll see me pretty raw; I don't have any dancers, I don't have any live musicians. But I fully intend on being happy. I don't care if nobody else is dancing — 
I'm
going to dance even though I'm not great at it. I just want people to enjoy themselves — because I definitely will be."