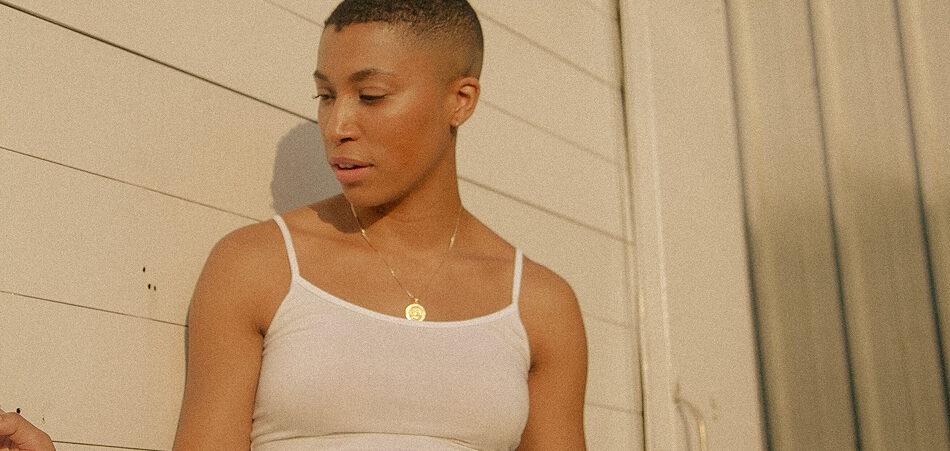 Delia Dane is effortless. In a harmonious blend of R&B, pop, and tinges of hip-hop, Dane stands fully-formed in her sound, a luminescence swathed in sophistication and tone. Her newest single "So Good" is a smooth number that echoes her sentiments, featuring fellow Floridian artist Twelve'Len. The single was co-produced by Kaixen and Dane herself. The duo have collaborated since 2017, most notably on the Paradise EP.
"I'm really excited to be releasing "So Good". The song was written over two years ago, and has been through many iterations," Dane shares of the song. "I think patience and timing is really important, and fortunately everyone involved really wanted to put out the best version. I just want the song to make you want to dance and have a good time. Like the feeling after you've had a few drinks, and you're finally ready to approach the hot girl at the bar." 
Sensual, languid, and excruciatingly velvety-smooth, "So Good" sees both Dane and Twelve'Len curate a story of a relationship fuelled by friction and intense encounters—a summer track that nods along to both pop, hip-hop, and a myriad of other genres. Ushering in Dane's honey-sweet croons are twinges of reggaeton and dancehall influences, flowing with teases and coy pads—before Twelve'Len swoops in with equally passionate verses. It's a track raw to the touch yet refined in its subtleties, flawlessly executed, polished, and whole-heartedly understood. 
Brooklyn-based R&B/pop artist Delia Dane is breaking her own creative confines. Born and raised in Florida, she was formerly known as DVWEZ, and is now expressing herself in a more breezy, laid-back manner. Dane has netted attention from the likes of presenter Phil Taggart on BBC Radio 1, NOISEY, Stereogum, and The FADER. Dane was also spotlighted at Austin's 2018 SXSW and participated in the campaign tour for the launch of Volkswagen's 2019 Jetta. 
Connect with Delia Dane: SoundCloud | Facebook | Twitter | Instagram
Connect with Twelve'Len: SoundCloud | Twitter | Facebook | Instagram
Photo credit: Giselle Keena