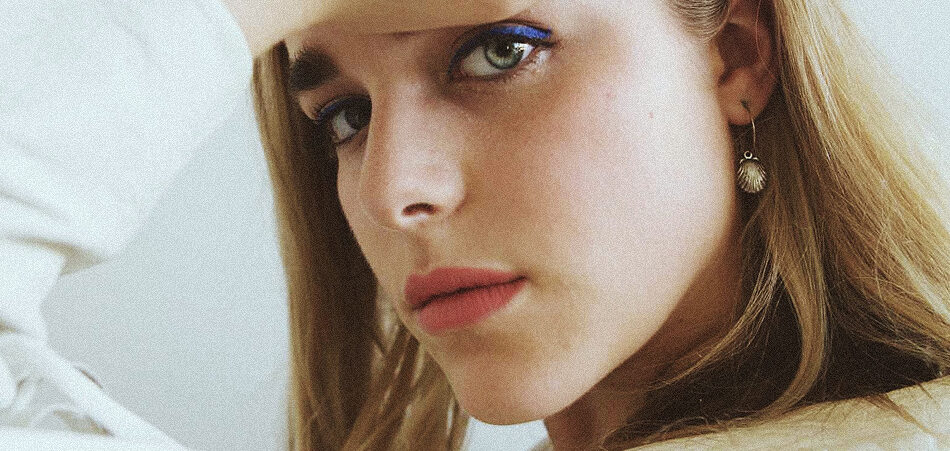 "I didn't grow up on Taylor Swift — I grew up listening to The Doors." When it comes to introducing herself, seventeen-year-old Alex McArtor makes it clear that she isn't your typical teenager. In fact, she's not typical in any sense, finding lyrical inspiration from scenes of movies (such as Trainspotting and Velvet Goldmine), rather than from traditional sit-down-and-write practices. Her debut EP, Spoken Word garnered her some well-earned attention, heralding in a once-forgotten era of teenage angst dressed in raspy guitar notes and gritty vocals. 
One of the more prominent singles off the EP, "Touch" tells an introspective story of life inside a concrete jungle. Dark and powerful, its matching visuals- premiering here today- solidify McArtor as a rising rock star, dropping the teen, but keeping all the spirit. 
Flitting through shots in dark alleyways, in the back of a moving car, and even on a hammock, the video focuses only on McArtor's face, emphasizing the internal anguish she shares in the track. "'Touch' is about being alone in your own head and in a big city," she explains. "It's a deeply personal song filled with angst and self-reflection. I wanted to create a video that conveyed those things in an edgy, urban environment like Brooklyn & NYC." 
Only when watching the video, do you remember that McArtor is seventeen years old. Her grungy vocals on "Touch" show off an impressive range that brings to mind Cherie Curry's performance on "Cherry Bomb". Even more impressive, though, is the track's composition, which features a brooding guitar melody and rambunctious drumming. As the chorus erupts, the mood of the track shifts from antsy and unsettling to almost euphoric, before settling back down into its 90s alternative rock cushion. 
McArtor's new EP is scheduled for release in October, serving as another reminder of what a teenage mind can do with some classic inspirations and modern ambitions. 
Connect with Alex McArtor: Website|Instagram|Facebook|Twitter|Spotify