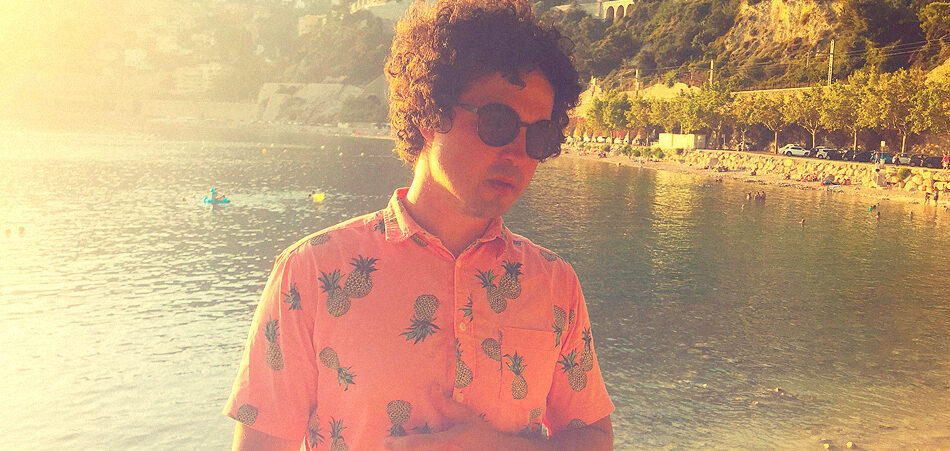 Jon Von Letscher is a man of many talents. From singing, songwriting and production, all the way to visual art and design he makes his mark on not one, but multiple projects. From shows like Gossip Girl, Lucifer, Breaking Bad and more you can hear his productions ring through the backgrounds setting the perfect space for each moment. Taking part in projects like Honey Claws, Mouthe, The Jon Johns, Jet Horns and more, it seems as his talents never run dry.
Now, Jon tackles his next endeavor in the form of a 3-track EP, NEON PURPLE DOORS ARE EVERYWHERE, from the Jet Horns project. This compilation breathes a fresh take on 80's vaporwave, and immediately transports the listener back in time. 
The pack starts with "NEON PURPLE," which effortlessly builds with retro synths and acoustic percussion as subtle vocal samples guide the energy with each hit. This galactic track, will fully immerse you into the project, and transport you to the world of Jet Horns. 
Next comes "DOORS" which stays true to the sound in the first record, but now includes electric guitar and even more vocal samples to magnify the impact. The best part of this track however is the breakdown and build up which comes closer to the end, as Jet Horns plays with the energy to ensure the last drop doesn't miss a beat.
"ARE EVERYWHERE" comes as the third and final track. This one picks up the momentum with explosive drops full of pulsing synths and a funky lead, to expertly close out the EP. The combination of the three tracks make for a triumphant and nostalgic experience, as you reminisce on the past and look onward to the future. Be sure to keep an eye out on Jet Horns, and whatever else Jon Von Letscher might be up to.
Connect with Jet Horns: Soundcloud | Website | Instagram | Spotify