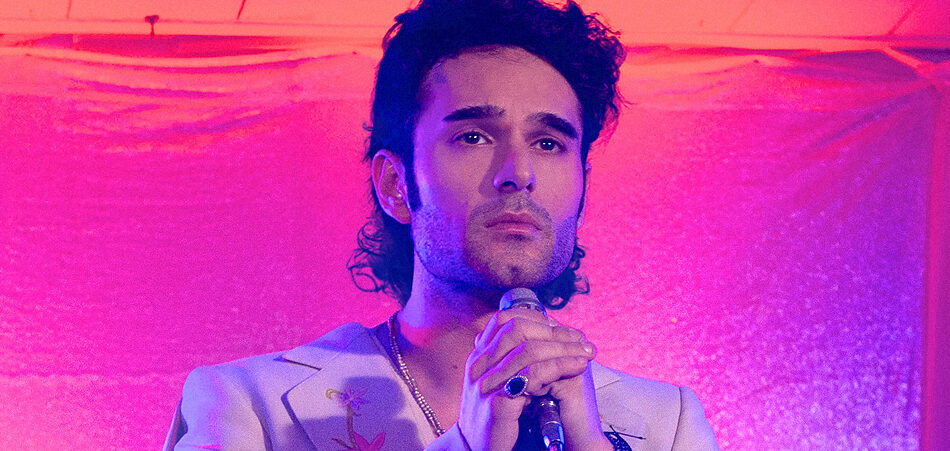 From Australia to Los Angeles, singer-songwriter Harry Nathan is riding high on his new single, "Sweet Vanilla Sky." It's Harry's first track of the year, one that is sequestered in the sonic territory of dream-pop and alternative-pop. Fueled by melancholic tones and Harry's tender vocals, the track navigates through a dreamlike sonic landscape providing solace and warmth every step of the way.
The soundscape Harry has constructed as a producer as well blurs the lines of illusion and realism. The aptitude he holds here on "Sweet Vanilla Sky's" productions come across as bracing and enticing. As a storyteller, Harry raises concerns for contemporary affection and human connection as both entities often feel challenging to capture or experience all the time. His latest endeavor serves as an anecdote of finding love, being in love, and feeling loved in all its wondrous ways.
Harry tells EARMILK this of his new track, "Sweet Vanilla Sky," "The song came together quite quickly as if I was just a vessel for its birth into the universe. I kept the production super simple so that the focus would remain on the lyrics and the melancholy guitar and violin sections."
Harry will be releasing his debut EP, Songs About Dreams About Her, this summer. It includes his two previous 2018 singles, "Timeless Dream" and "Rooftops." Both tracks offer a different take on Harry's sound, from the depths of soul, pop, and reggae.
Connect with Harry Nathan: Facebook | Twitter | Instagram | Spotify