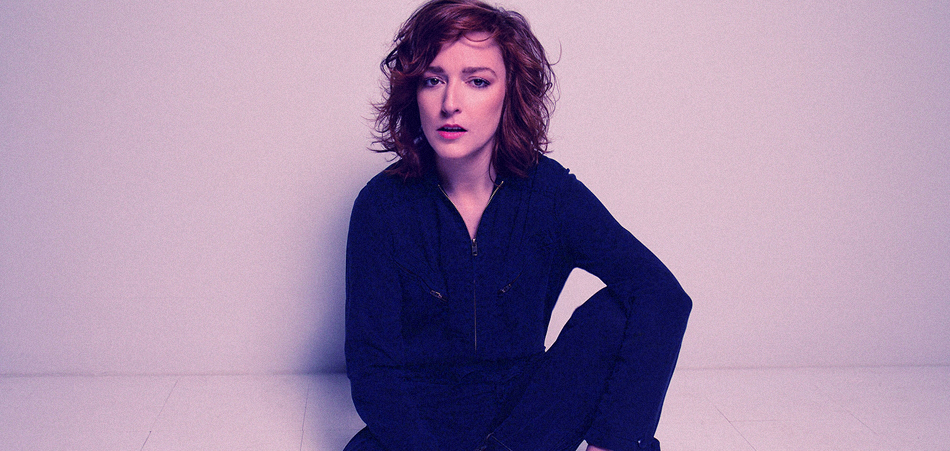 Brooklyn's favorite lo-fi artist pronoun is back with a new single "temporary tantrum" off her forthcoming debut album i'll show you stronger, due 5/24 via Rhyme & Reason (preorder here). In a seeming play on words of "temper tantrum," the new single is meant to remind you that heartache is fleeting, every tantrum is temporary, and you can emerge a stronger person.
"'temporary tantrum' was written about that moment in the relationship when you realize you've been played," Venturo says. "Although in that moment it's heart breaking and you feel like the biggest idiot, you know that eventually you will come out on the other end and use that experience to grow."
pronoun's new track is passionate and urgent, as always. It deals with those specific heart-wrenching moments of a breakup that you don't really expect there to be a song about. But when you hear it, all the feelings come rushing back. That appears to be the theme of i'll show you stronger — dealing with the ups and downs of a relationship, reminding yourself not alone in feeling all of this, and that it will get better. Fuzzed out guitars and searing vocals aid her in this one as she self-consciously reflects on past embarrassments.
"This record picks up where my first EP left off," she says. "It helped me realize it's ok to be sad, and crazy, and hurt, and vulnerable, but it's just as important to stand up for yourself and know what you deserve, and lastly to move on. I hope I'll show you stronger can give listeners some relief. It's relevant to so many things. Mostly, it's about fixing a situation and emerging as a stronger person."
Having just come off a local tour with Justin Courtney Pierre (formerly of Motion City Soundtrack) and a UK tour with Mayday Parade and The Wonder Years, pronoun is on the road yet again with Aaron West and the Roaring Twenties and Diva Sweetly. Tickets are available here, and look for i'll show you stronger on all streaming platforms May 24.
tour dates:
w/ Aaron West and the Roaring Twenties and Diva Sweetly
5/29 - Rochester, NY // Montage Music Hall
5/30 - Boston, MA // City Winery
5/31 - Brooklyn, NY // Brooklyn Bazaar
6/1 - Baltimore, MD // Ottobar
6/2 - Durham, NC // Motorco
6/4 - Orlando, FL // Soundbar
6/5 - Atlanta, GA // Masquerade (Hall)
6/6 - Nashville, TN // The Basement East
6/7 - St. Louis, MO // Fubar
6/8 - Chicago, IL // Cobra Lounge
6/9 - Columbus, OH // Basement
6/11 - Pittsburgh, PA // The Rex
6/12 - Philadelphia, PA // Fillmore (Side Room)
Connect with pronoun: Instagram | Twitter | Facebook | Soundcloud | Youtube | Website