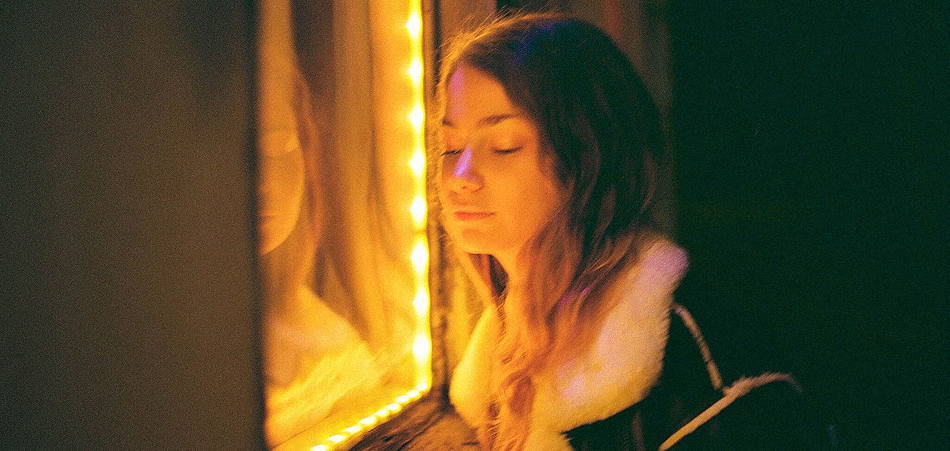 Last week, UK-born Minke released her debut EP The Tearoom. The burgeoning pop star combines her love of classic rock and blues with her pop obsession. The result of this hybridity is a set of seven genre-defying, pop-but-not tracks that drip with atmosphere and heady, hazy vocals. EARMILK chatted to Minke about the EP release and how her roots informed The Tearoom. 
EARMILK: How long did it take you to write this EP? Had you been sitting with the songs for a while? How does it feel to have it out in the world? 
Minke: Overall it probably took 3 years for all these songs to be written, produced, mixed etc to realize I had a cohesive collection I wanted to put out. It totally varies, some of them I wrote in the last six months and some of the original ideas I wrote years ago and held onto to then make into a song much later. I'm a perfectionist so I'll pick and pick until I realize I'm overthinking it and leave it be. I can't describe how excited I am for it to be out it's a massive relief!
EM: Why "The Tearoom?" 
M: I was originally going to call it the tear room once I listened to the final track listing and realised how sad a lot of the lyrics were. But changed it to tea mainly as I liked the wordplay - if you want to know what the tea is - listen to the EP, my brutally raw thoughts and life experiences from the past 3 years are all in there!
EM: Take me through the process of recording "Frantic Love!" Really interested in how you layered that track in studio. 
M: I had some of the verse melody as a voice note so we started writing from there. Rory and I had so much fun with that song just pushing each other further and further out of our comfort zone. It's the crowning jewel in our live band set as I can really experiment with guitar looping and riffing and the drummer can go mad so by the end it's an angry emotional wall of sound, it's so fun to play.
EM: I read that you used to play the blues when you were younger. It has definitely worked its way into the EP, but I'm curious: what made you switch to pop music? How does the blues inform your songwriting now, if at all?
M: It was just a natural evolution as I got older and started experiencing more of the world, discovering different kinds of music and technology, it all naturally fed into my writing. Blues will always be in my DNA from growing up surrounded by it but mainly from a guitar perspective, it doesn't influence my melody or lyric writing, or arrangement ideas so much. It's funny I don't actually think about that kind of stuff either. it's never a conscious decision, I only ever try to make music that I like. And hope others feel the same!
EM: What is "Another Me" about? 
M: Another me's written in the moment you realise you're so much better off without the unhealthy relationship you were in. It's an empowerment song about taking your life back, appreciating how far you've come, leaving that time in your life in the past and moving forward.
EUROPEAN TOUR DATES w/ X AMBASSADORS
04/29 - Scala - London, UK
05/01 - Paradiso - Amsterdam, NL
05/02 - Trabendo - Paris, FR
05/03 - Festaal Kreuzberg - Berlin, DE
05/05 - Roxy - Prague, CZ
05/06 - Progresja - Warsaw, PL
05/08 - Live Music Hall - Cologne, DE