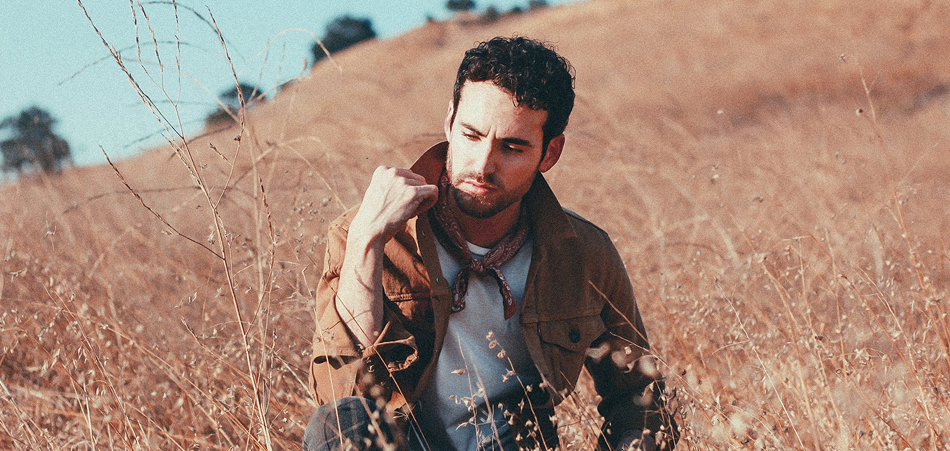 Unafraid to express his true authentic self, Cameron Hawthorn delivers raw acoustic guitar and affectionate folk vocals atop gentle sweeping melodies in affectionate new single "Dancing in the Living Room".
A wholehearted love song, it narrates the feeling of dancing with that special someone in the most intimate of places. The visuals follow different couples of all sexualities, dancing together in their intimate spaces, including Hawthorn and his partner. He is opening up to his fans in a much deeper way and there is something empowering in that."I remember always thinking how special it was to dance freely with my boyfriend in the living room of our apartment," Hawthorn confides. "Being gay, it's not as easy to dance as a couple in public together as it is for a straight couple. I wanted to express how special that moment is for a couple, when it's just the two of you in the privacy of your own four walls." 
Cameron Hawthorn defies genres as an American singer-songwriter. He combines elements of Americana, Country, Folk, and Pop/Rock through his uniquely stunning vocals and expressive songwriting. Coming from a small town in Kansas, he attributes his years of growing up in the Midwest to the genuine and sincere storytelling found in his music.
Delivering the central message of "love is love," he exposes the most vulnerable parts of himself. Inspired by artists such as Johnny Cash, James Taylor and Fleetwood Mac, he aims to make music that stays pure and real with his timeless and classic country sound. Cameron Hawthorn is ready for the next chapter of his musical journey and "Dancing In The Living Room" is a fine example of just that. 
*Fun Fact: The music video for "Dancing in the Living Room" was co-directed and produced by fellow musician Kelsy Karter, who recently gained public attention from her viral social media stunt of getting a fake Harry Styles tattoo on her face. 
Connect with Cameron Hawthorn: Facebook | Twitter | Instagram