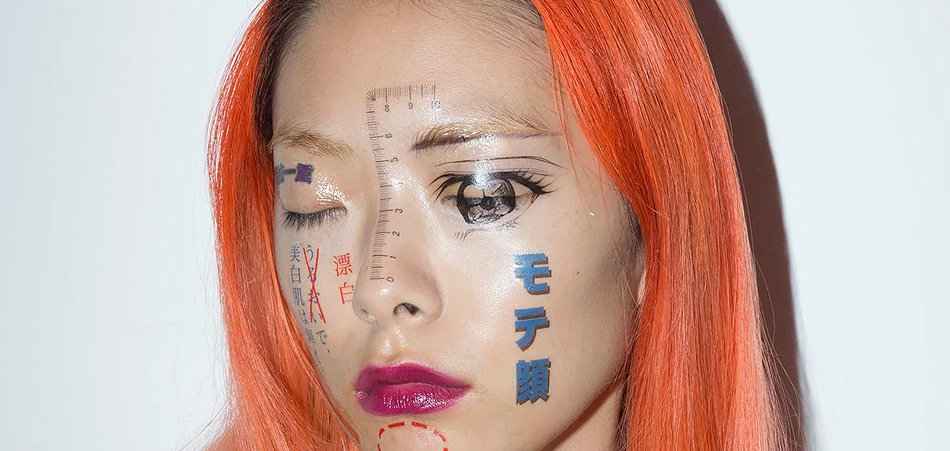 International Women's Day wouldn't have been complete without an offering from London-based pop futurist artist, Rina Sawayama. Notable for her extravagant and electronic mindset, the artist's future-forward cultivation have always resulted in addictive bops one after another. Showcasing a different side on her pansexual celebratory track "Cherry," Sawayama isolates herself in the dark crevices of YouTube Space London for a sensual and intimate rendition. The stripped-back piano version offers a deeper meaning of love that Sawayama originally and playfully chimed for a soulful focus on a limitless love.
Recalling a conversation with Broadly U.K. editor, Zing Tsjeng, Sawayama details that she has always written about females, not really mentioning males, and wanted to talk about the reasoning more on the track. "For me there's still a lack of representation. I just think the reason why I wasn't so comfortable with my sexuality was because there was no one on TV or anywhere that I could point at and go, 'Look mum! This person is what I was talking about!'" With all the pop trimmings removed, Sawayama's representation becomes clear against the version's piano.
Jake Gabbay's direction sees Sawayama in a personal spotlight, mirroring the artist's emotive stance throughout the various tight and long shots.  The pop ballad is then transformed to a mesh of R&B, slowly circulating around pensive keys. Sawayama's control is a graceful art as she moves from moments of repressed feelings to triumphant, breathtaking vocals; a stand-out feature on the rendition. The general moments of sensuality to emotional twangs are truly enchanting and celebrate the visibility of all types of love.
Later this March, Sawayama will be performing at Annie Mac's AMP event at the Moth Club in London before her performance at All Points East festival in May.  She is currently working on her debut album which isn't set for a release date.
Connect with Rina Sawayama: Facebook | Twitter | Spotify | Instagram