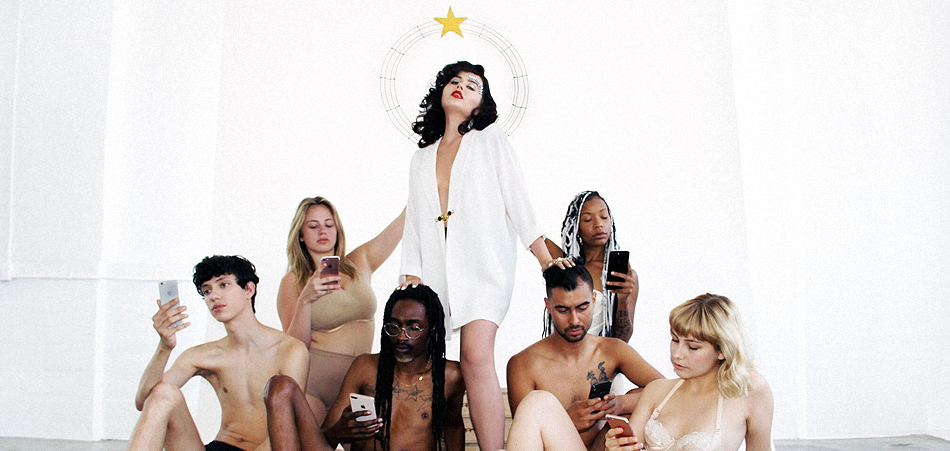 Dirty pop artist Fiona Grey releases the video for her latest single "Girls Like Me". 
Showcasing honest, heartfelt lyricism and gentle passionate vocals, Grey bares it all in this stunningly emotive track. Her delicate tone glides across the simple piano melody, crafting an effortless style and ease to the song.
The visuals are a perfect compliment to the single. Set in a warehouse, it features a stark, simplistic backdrop allowing Grey to be the star. The message behind the video is profoundly empowering. It expresses the importance of exposing all your different sides to one another, whether it's your vulnerable side or something you don't always wish to share.
Born in Chicago, but based in Los Angeles, emerging songstress Fiona Grey possesses a unique raw vocal quality. Oozing with a sultry and soulful vibe, she defines her sound as "Dirty Pop". Drawing inspiration from the world of Hollywood and its unrealistic expectations, she creates music in the hope of helping listeners strive to be the most authentic, honest versions of themselves.
"There is a lot about living in a pop culture centered world that we deem as 'normal behavior'" She explains, "I hope that the music can remind the listener that this follower-centric, alternate persona universe we live in is all temporary happiness."
Grey has found success performing on some of the world's biggest stages including Ravina (Chicago), Walt Disney Concert Hall (Los Angeles) and Irving Plaza (New York). She has also had airplay on major stations such as KCRW, as well as having toured internationally including heading three successful European tours.