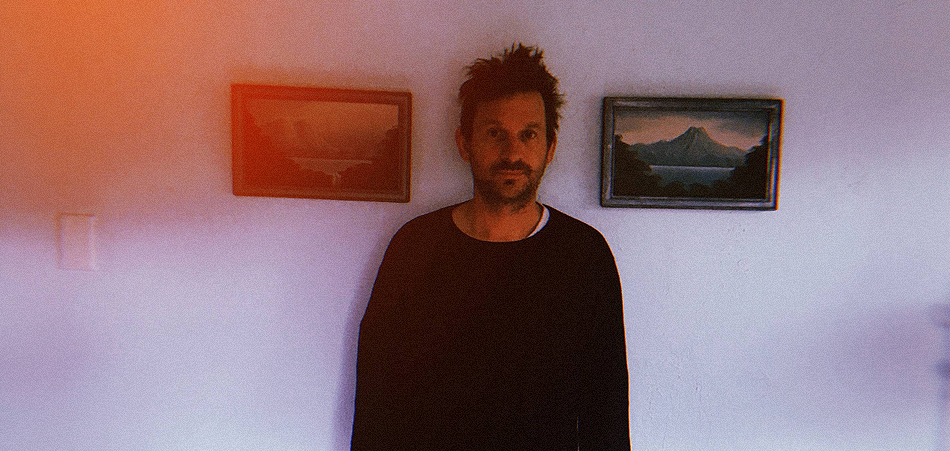 Sonny Smith isn't quitting on San Francisco. His band Sonny & the Sunsets have seen their hometown go through some shit (pardon my French). The ethos has changed. Clubs have come and gone, along with artists, techies, uber-capitalists, corporate bull-dozers, you name it.
Almost as if he is interconnected with the very fabric of the city itself,  Sonny's signature oddball weirdo-pop has also gone through some changes over the years. From lo-fi folky jams like "Pretend You Love Me" to new-wave inspired freak-outs like "Well But Strangely Hung Man," Sonny has explored every corner of his being but now he's chosen to hold the microscope up to his own city. EARMILK is proud to bring you "Hairdressers from Heaven," the title track from the new full-length due out April 1st.
In "Hairdressers from Heaven," Sonny treats the common dome-stylist to a playful tribute track. He describes their careful craft with love and grace. It feels like Sonny is always in it for the little guy - the underdog who's looking out for you and encouraging you "not to dye your hair tonight." The hairdresser is an essential part of our lives but how often do we really think about them and pay them the respect they deserve? This track further solidifies Sonny as a champion for the everyman and it's coupled with his endearing, hand-drawn animations that wiggle back and forth like an old fashion cartoon.
There's so much to love about Sonny & the Sunsets but let's not overlook Rocks in Your Head Records. This is a brand new label started by Sonny and designed to reinvigorate things in San Francisco in a way only Sonny knows how to do. He brings his genuine, unpretentious attitude full force into this new project.
We caught up with Sonny to hear a bit about the inspiration behind this new label,
"Rocks in Your Head Records, named after a record shop I used to spend time in, in Soho New York two decades ago that uplifted me in a way only old record stores can... We are going to put out some records that would end up in that old store. Some weird bands, some fictional bands, some real bands."
Hairdressers from Heaven marks the launch of the new label and Sonny hopes it can shed some light on the underground scene in the Bay Area that is still thriving under the shadow of unbridled gentrification and cultural annihilation.
Sonny deserves a lot of credit. He's not giving up on San Francisco and I doubt San Francisco will give up on him.
Be sure to check out Hairdressers from Heaven out April 1st on Rocks in Your Head Records and catch him on tour this Spring.
April 5th - Sunset Tavern, Seattle, WA
April 7th - Mississippi Studios, Portland, OR
April 19th - The Bell House, Brooklyn, NY
May 16th - The Chapel, San Francisco, CA
May 23rd - Zebulon Cafe, Los Angeles, CA
Connect with Sonny & the Sunsets: Website | Facebook | Instagram | Twitter | Spotify