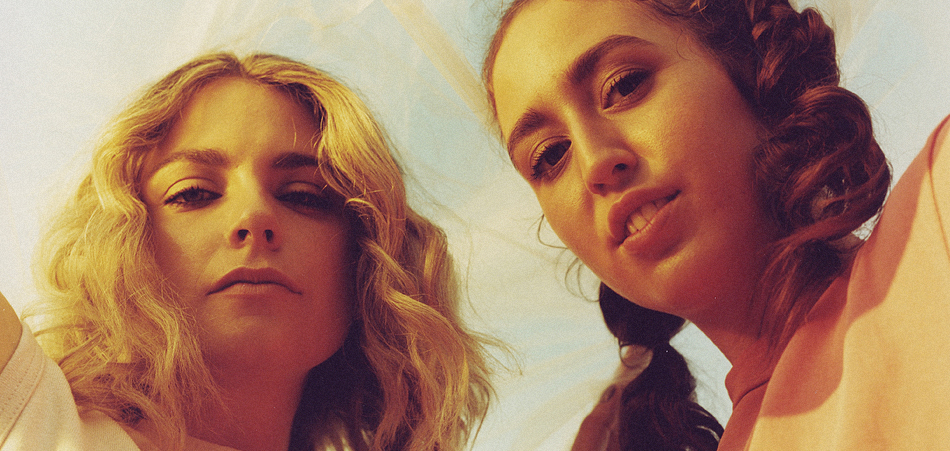 The weather may be cold and snowy in Canada, but the Montreal duo Heartstreets show that they're ready for summer with their uplifting new single "Good Thing," premiering today on EARMILK. The pair of childhood friends Gab Godon and Emma Beko have an undeniable synergy that permeates the celebratory song, which also features fellow Canadian artist A-Sho on a verse. The track arrives ahead of a forthcoming album Why Make Sense, which is set for release this Friday, February 15.
The aptly titled "Good Thing" radiates hope and good vibrations with lyrics about the majesty of a newfound romance. There's a repeated line toward the end of the final verse that encapsulates the heartwarming theme: "Now that I found you, we don't gotta worry." In describing the song, Godon and Beko write, "When you find someone with whom you have a deep connection, it's a beautiful thing… to be aware and grateful for it and embrace it to the max." With the track's acoustic guitar, dazzling vocal harmonies, and tasteful pop production, it's hard not to imagine a sun-soaked scene of blossoming love.
With all of the challenges that we encounter in life, sometimes it's nice to get a jolt of optimism and Heartstreets' "Good Thing" provides some positivity that will help us persevere through strife.
Connect with Heartstreets: Facebook | Twitter | Soundcloud | Spotify | Instagram