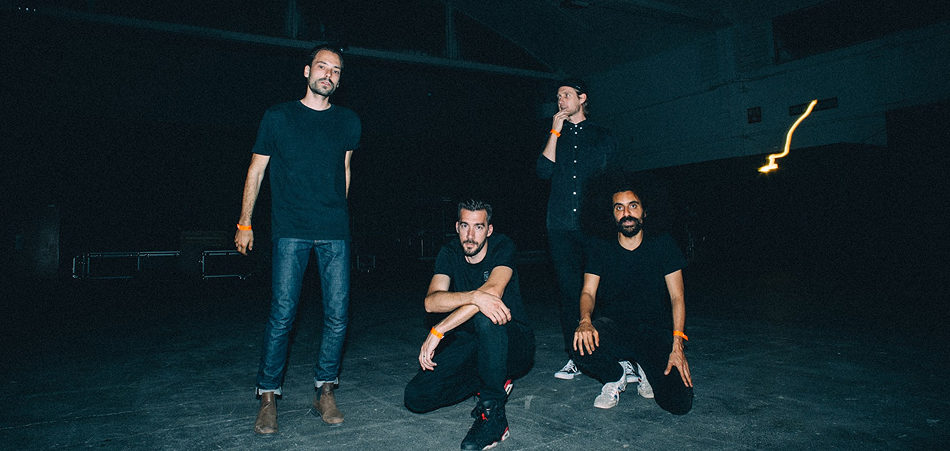 French collective La Fine Equipe and Mr. J. Medeiros have released an energetic video for their new collaboration titled "What Eva."
The throwback aesthetic is prominent throughout the video, paired with the bass-heavy, synth-driven boom-bap styled production of the track. Medeiros comes through with pure lyricism and bravado, with the electronic production fitting his vocals like a glove as every line lands precisely with a smooth, calm demeanor and swag. This collaboration sees Medeiros venture into the electronic arena again, following when he joined forces with producer 20syl to form a duo known as AllttA.
The song and visual pays homage to the strong visual elements often found in 90s music videos like Mc Solaar's "New Western" and French hip-hop outfit IAM's  "Je danse le Mia". The collective wanted it to be fuzzy, surreal and imperfect like the vintage VHS videos from back in the days. The band further explains that the majority of the shoot was purely DIY as they used a small handheld camcorder and on location in the unknown supermarket. The boys really run amok once they take over the store and even venture into a surreal world filled with popular brand name food products.  "What Eva" is taken from La Fine Equipe's upcoming album.
Connect with La Fine Equipe: Soundcloud | Facebook |  Instagram