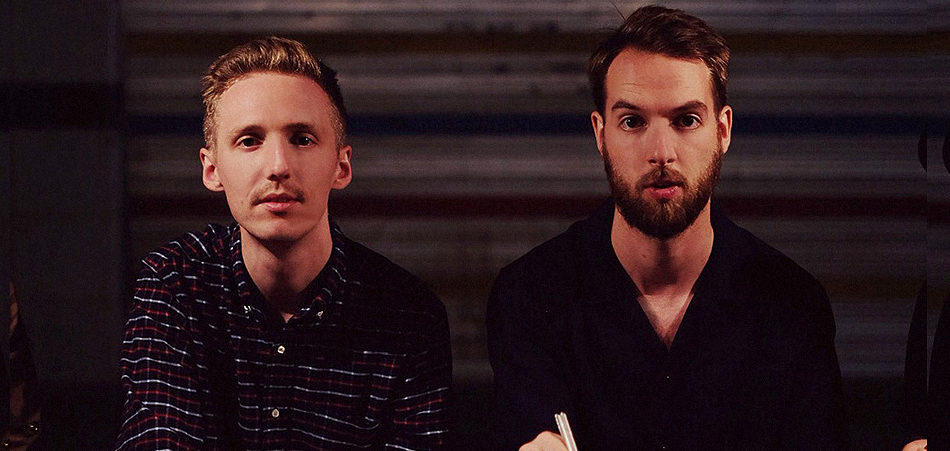 Over the years, English electronic duo HONNE have honed their craft to perfect their own unique take on electronic and pop music, often fusing classic soul with delicate synth beats to create evocative yet robust songs of heartbreak, love, and change. Dripping with soulful sweetness, HONNE has amassed a following of dedicated followers who have been eagerly waiting for their second album.
After teasing fans with a plethora of hit singles, HONNE has finally released Love Me / Love Me Not and as expected, is an amalgamation of their evolution in musical artistry. With already released singles (Me & You ◑, Day 1 ◑ etc.) as part of the album, HONNE adds to Love Me / Love Me Not with even more gems of the same caliber. 
With Japanese visual nuances on the cover, along with a splash of West Coast California vibes, the two university friends showcase a beautiful tracklist of both nostalgic chill pop and complementary upbeat electro-pop songs. Their signature soulful vocal is ever-present in all the songs, often in tandem with impressive piano intros and woven synths. 
While previous releases are present on the album and are of slower, melodic sounds we associate with HONNE, recently released tracks (as singles) such as "Location Unknown ◑", have distinct R&B and hip-hop influences; the beat-driven tune is reminiscent of dancehall and the upbeat track featuring Georgia's sweet, sultry voice, is a perfect example of their musical growth. Along with "360 ◑", the two songs exhibit the duality of the pair. Half exploring life's positives and the other half life's difficulties, the duo clarified: 
Those two sides have been rooted in us from the beginning, but now is the first time we've truly demonstrated it. One doesn't exist without the other, and so this time these songs have to be there together.
Even though the album is composed of many released singles, the compilation of the tracks and in the order that they are in, speaks volumes of their story and of the love they have received and given over the years. "I Might ◑" is carefully curated to be the opening track, a preamble to the various musical styles that would follow - the song itself being an eclectic product of new age jazz-soul with distorted vocal cuts. It is also the song that opens up a plea to the possible futures stemming from 'maybe's' and 'I might's', that lead us to the rest of the track list of both happy and sad outcomes. 
For instance, "Me & You ◑" featuring Tom Misch, is a stark contrast to the pleading tone of "I Might ◑", and represents a ray of hope in falling in love. Similarly "Day 1 ◑" follows that hopeful, happy mood with a happy-go-lucky feel emphasized by the piano riffs. The almost woozy twirls in the song croons loyalty - something we strive for in love. 
Raw with emotion, "I Got You ◑" featuring Nana Rogues showcases an R&B type of feel, bringing us back to the ups and downs of a relationship and overcoming struggles - a self-reflection song that evokes a nice heartache. Notably "Crying Over You ◑" featuring BEKA takes the same train of feelings in a more soulful twist. BEKA's almost husky vocals pair well with HONNE and reiterate the anxiety that comes along with being in love and the struggles of chasing happiness. 
Overall, Love Me / Love Me Not is a beautiful compilation of songs that illustrate the ups and downs of relationships, the flip sides of romance, the dreams of being happy. It is a relatable album, enjoyable with its various musical styles, heartwarming and evocative lyrics, a curated gallery of human emotions in its most raw form. 
Connect with HONNE: Soundcloud | Twitter | Facebook | Instagram