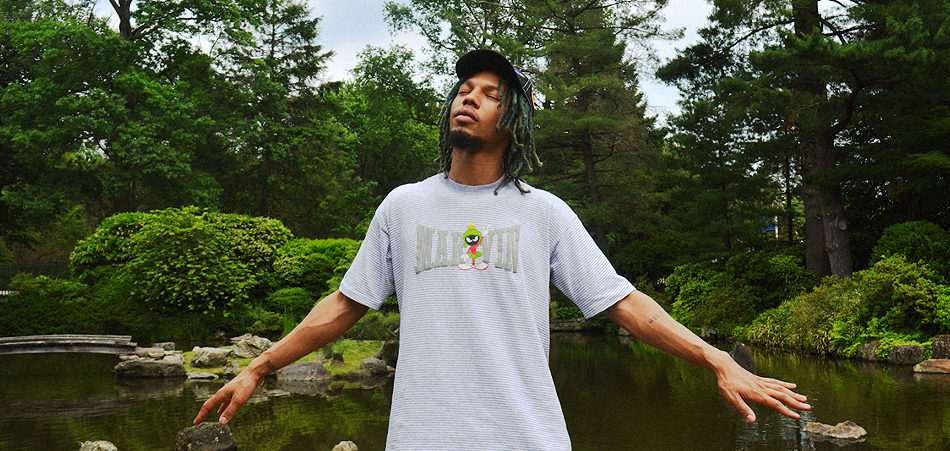 New York-based emcee Mylo MU is quite the creative juggernaut: the dude can spit, produce, paint and pretty much do anything that requires exemplary artistic sensibilities. He's got skills behind the camera, too, but today he's in front of the lens premiering his latest flick for "Louder / Embed," a wavy mishmash of two tracks from his recent project, S P A C E S.
As Mylo put it, this is a joint that "quiet kids get loud to."
Mylo, originally from LA, has spent some time in Oakland and Berkeley as well — where the 
Emmanuel Udoh
-directed video was shot — so there's a sprinkle of Bay Area flavor in his overall aesthetic. On "Louder / Embed" he showcases a somewhat melancholic, introspective flow that perfectly compliments producer 
barlitxs
' shmangin' trap instrumental.
Here's what Mylo had to say about the ditty:
The inspiration behind the song was exploring multiple emotional and mental spaces. One is more reflective and the other represents a space of self-definition.