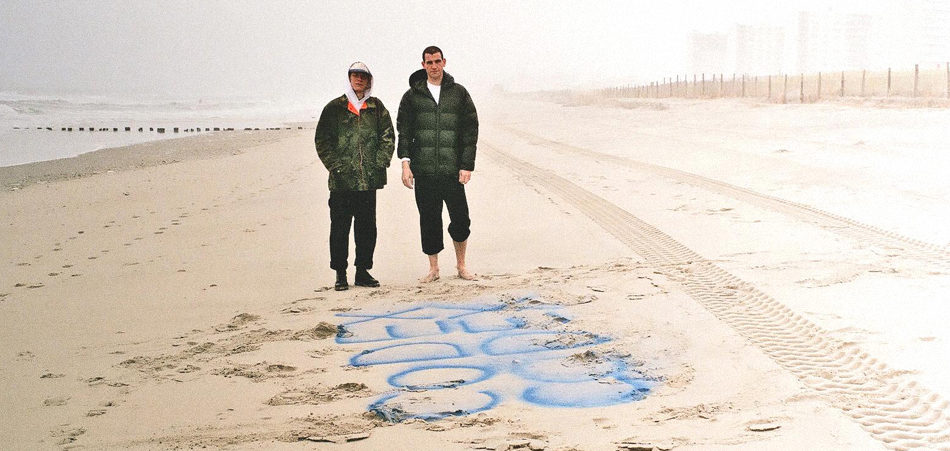 Indie-pop production duo ginla were last profiled on EARMILK after they released their inventive self-titled EP via Terrible Records last April. The highly psychedelic 6-track EP remained a highlight of 2017 thanks to the project's boundless sound collage aesthetic, intricate layering of both analog and digital instrumentation, and the duo's knack for catchy but ethereal vocal harmonies. 
Today the group has finally resurfaced with the announcement of their long-awaited debut full-length album, Codex, along with the project's first single "Infinite". Built upon the bones of a calming synth melody and frantic drum-n-bass breakbeat, the track slowly trickles and builds once lead singer Joe Manzoli's musing croon enters the mix, culminating into a soaring state of euphoria & self-reflection. 
In a statement given to FADER Magazine, ginla explained their process when crafting the song:
"'Infinite' acted as an outlet in the process of searching for answers, and the stillness that follows when you can accept that there are none. There is a feeling of timelessness that you can experience when you're able to break free of your own patterns and tendencies."
Be sure to purchase ginla's Codex LP when it is released on September 7th via Terrible Records!
You can also pre-order it here.
Connect with ginla: Soundcloud / Facebook / Twitter