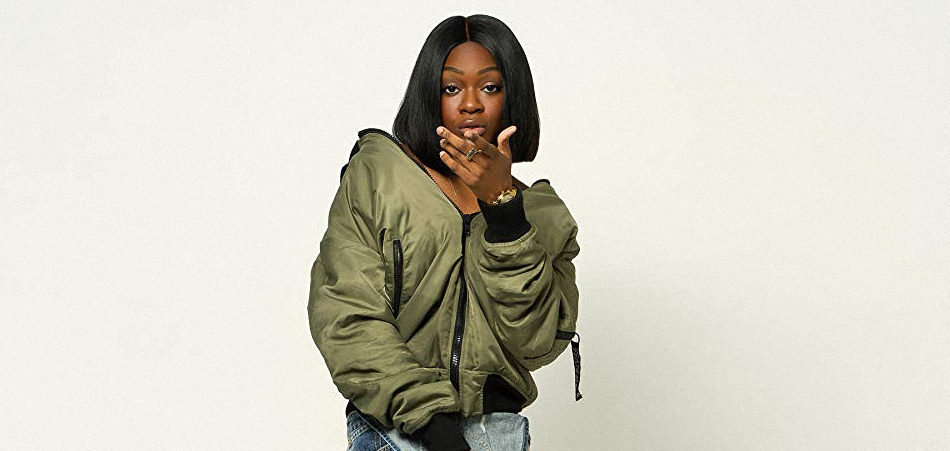 Rising emcee Mocha Bands  lets the world know that she is here to stay as she releases her newest single and video titled  "Longevity."
At 19-years-old, New York City native rapper and actress Mocha Bands is already making waves for herself. On her new song, she breaks down her mission statement of going for the long run regardless of what anyone thinks. Armed with a commanding flow and sharp lyrics, she displays her skillset over a dark, gloomy backdrop that sounds like something from a horror flick. The new single, "Longevity" is dedicated to the importance and hardship of longevity in the music industry. She cites Jay-Z as an important influence, who inspires her to "continue to push her pen," to never forget the importance of what is said, and to capture the true essence of hip-hop.
The visuals are pretty simple as she keeps it organic. She is totally in her element as she wants the bars to be the focus of the viewers' attention.  "Longevity" is the follow-up single to her 2017 debut  The Year of Mocha, produced by Sonny Carson. In other entertainment-related news, she has acted in shows such as Netflix's The Get Down as a Zulu Queen, and the hit series, "STAR," on Fox, which was directed by Lee Daniels. You can get her debut mixtape on  Tidal, Apple Music, Spotify, Datpiff, Soundcloud, Bandcamp .
Connect with Mocha Bands: Soundcloud | WEBSITE | FACEBOOK | INSTAGRAM | TWITTER