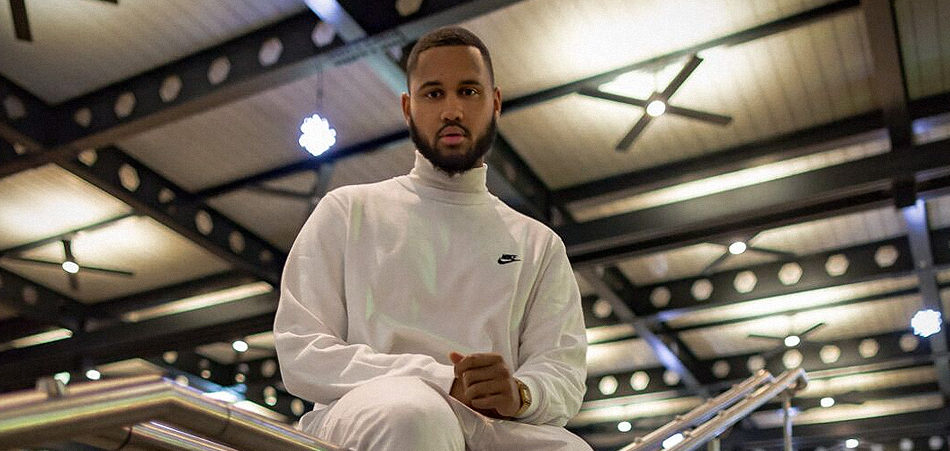 When singer-songwriter and creative director Latir decided to work on his first release for 2018, he decided to switch gears a bit by going to the source, nature that is.  The single "Nature's Grace" sees the North London based act teaming up once again with his longtime collaborator & producer DA  and musician/artist S.C.O.O.P to help with some composition. Latir is in tune with his inner self on this track, reflecting profoundly over a fast paced, engulfing backdrop. The listener really get s a feel for this musician showcasing his vivid songwriting skills to exude an uplifting spirit from start to finish. 
"I wanted to start the year with something that is both timeless and extremely relevant to me, those close to me, and seemingly many many others, this is something that remains dominant in my thoughts and in my spirit… the power, beauty and grace in nature, especially when we need it!" Latir
An emotive performance based singer, Latir's unique fashion preferences and unapologetic creative flair have put him on center stage across Europe in orchestras, choirs, bands, and more. "Nature's Grace" is the follow up to his previously released song "Juvenile Youth" which received both high praise and airplay from Huw Stevens on his BBC Radio 1 show. Latir is confident, ready and very excited to show the world what he has in store for the rest of the year.
Connect with Latir: Soundcloud |Website | Facebook | Twitter | Instagram