MH The Verb and his Philadelphia-based multimedia collective ArtHouse95 have been crafting genre bending compositions and innovative live performances since early last year, deriving their name from I-95 East Coast highway that boarders a majority of the members. Back in August, MH released the vivid visual for the first track off his ambitious Afronaut concept album "Traffic", and today EARMILK has been given the opportunity to debut the creative video for the second single off of LP entitled "Power".
The video is a candid peek into the creation of the album's cover art by Arthouse95 in-house visual artist Borbay, who delivered a short statement about the process: 
When MH shared his idea for this cover, we dug deep. Who is the Afronaut? What does she mean? What does she stand for? The answers guided our imagery: a glowing figure on a dark beach, reminiscent of a scene in Shatner-era 'Star Trek'… Like the music, our cover implores you to ask questions of your own. Dig deeper."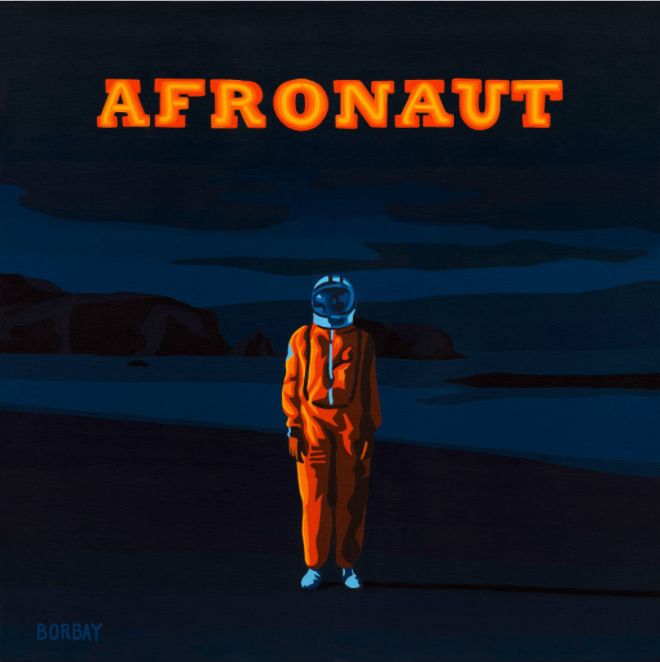 MH The Verb's collaborative album Afronaut, in conjunction with fellow Arthouse95 member & producer Buscrates 16 Bit Ensemble, is due out on November 10th!
Connect with MH The Verb: Twitter / Facebook / Soundcloud