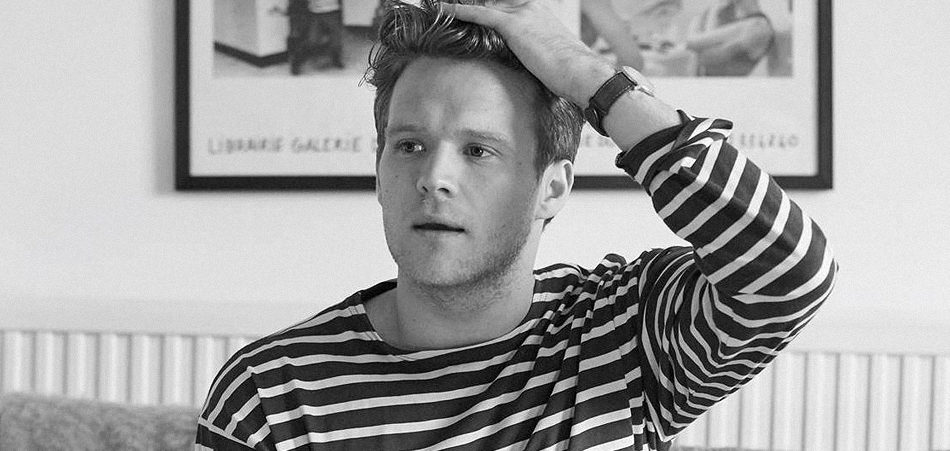 London-based William Phillips (Tourist) is a veritable "artist's artist". Refreshingly self-aware and genuine, he ardently expresses himself by writing honest music; generating meaningful connections and resonating with new people. He's garnered fans and friends alike, with musicians such as Flume and Porter Robinson supporting his releases. He's also harboured many highly successful co-writes including GRAMMY award winning Sam Smith's hit "Stay With Me." Previous EPs such as Tourist (2012), Tonight (2013), and Patterns (2014) feature guest appearances by Lianne La Havas and Will Heard, as well as more recently attaining high-profile remixes for Chvrches, Haim, Christine and the Queens under his belt. EARMILK had a chat with the illustrious and earnest artist to hear about his upcoming projects.
EM: I'm definitely picking up the Wes Anderson vibe. That direction style really complements "We Stayed Up All Night" – it feels very warm and nostalgic, as though every scene could be a stand alone picture with its own story.  I also really like the treatment across your videos – you have these really rich colours that come through. How much art direction were you involved in? 
WP: To make a video would be a real task. You get all these pitches and I so I had to choose people's work that I like and Daniel [Brereton] was the guy I ended up rolling with. He reminded me of a British Wes Anderson in a way. His eye was good and it has a feel. I've never shot a music video on film. He did a really good job and he stuck with what he believes in.
EM: I've seen online that you're working on an EP and an album. In some ways, musically, "We Stayed Up All Night" is a return in sound to your older stuff.  Is the warmer sound the direction you're going in now?
WP: At the moment I have a real tendency to write in that way. I often want to change the voice each time I do something new with it. I like the idea of writing something new that feels nostalgic; but maybe isn't directly referencing certain sounds or specific things. Hopefully, it feels sort of nostalgic in its sentiment. "We Stayed Up All Night" is the song from my next EP. I finished the EP about 4 months ago. Now I'm just working on an album. It's nice to move onto the next thing. I think the album will sound not too similar to the EP, but I'm writing it at the moment so who knows it will end up being. I feel confident in the sounds though, and I'm always trying to push things into a slightly different place. I've lazily only put out one album so far. I wish I put out more, but it's so nice because I'm so free and no one has an expectation of what I make. I don't feel any type of burden - I can just experiment. I think the second album will be very much that.
EM: I hear you're working on a collaboration with The Range? We've been loving his new material on EARMILK. We're excited to hear that because we can imagine your sounds working really well together.
WP: I don't know when it will come out. I love him and he's a good friend of mine. He supported me in Australia and we kind of bonded and became friends. We did some stuff over the summer and I've got a track I really like that I wrote with him. I'll have to try not to rush release it. I think the world deserves to hear that one!
EM: How much co-writing do you do? It sounds like you have lots of writing for other artists as well as your own?
WP: The needle goes whichever way it kind of goes, sometimes I find myself writing a lot more with others. I worked with Ardyn the girl who sang on "We Stayed Up All Night" a lot on their records. I was just working with Shura in the studio, she's cool and really good, and obviously The Range. But, you know I try and only work with people if I feel as though there's a meaningful bond and it would do something where it's bigger than the song on both parts. 30% of my time is probably spent writing for other people and the rest is just me really. I like doing it all because it all influences each other and keeps me creatively tested and helps push how I approach being a creative person.
EM: It's great in both senses because you can learn a lot from other people, but it also makes you bring a lot more of yourself to collaborations as well. What do you think about that?
WP: I think you have to have a good idea of who you are to collaborate, because you have to understand what your strengths are, what your weaknesses are, and what other people's strengths are. It's like bashing heads in a good way. It helps you self-reflect. I have so much to learn from so many different people. It's a real pleasure that people do really want to write with me. I always find it a real compliment when someone suggests doing a session together.
EM: Out of interest, day-to- day what's a standard day for you? 
WP: I have a studio in my flat in Hackney, East London, and normally will take my dog out for a walk with my girlfriend in the morning, and then crack on with writing. It's quite nice having the studio at my flat because we've got a two bedroom flat with a nice kitchen. People can come hang out and have coffee and then it makes it more relaxed and less studio-y. I think sometimes when you work in a studio there's an expectation and sometimes it's nice to not feel like you're writing music in a formalised sense.
EM: We've listened a lot to your last album, it kind of sounds darker, more withdrawn, and generally quite minimal  (with less features and more vocal sampling.) It sounds like the kind of place that you would put yourself in to study/ focus – almost like in the library for an exam. Do you find having a studio at home influences your music from a production sense?
WP: Yeah, I think we absorb the walls around us. The studio I wrote my first album in was windowless and quite dark and dingy. As soon as I started not writing there I got a feel for what having a window in the studio does to my music. I'm quite interested in surroundings of how music's produced and how that influences the final product subconsciously. You put me in a different room and it will probably sound different which is kind of nice.
EM: You're going on tour with Bonobo across America and UK. Is this your biggest tour to date?    
WP: I'm joining Simon on 3 of his dates in California and then I've got a couple of headline shows in London by myself. Unfortunately, I'm not supporting him on his whole tour, he'd probably get sick of me. He's a really great guy! I'm looking forward to it and I've toured America a few times. I did a large tour a year ago and went round quite a few of the states. Luckily, I get to travel round quite a bit.
EM: Is that part of being a musician you enjoy, meeting new people?
WP: I do enjoy it, but sometimes you can travel and not really see the place. It's really nice when you get time to enjoy places. But I think being on the road you have to understand who you are as a person. You're left to yourself a lot, which is equal parts good and equal parts bad. I think a lot of last year I actually spent writing on the road as it kept me quite sane. Just as we're talking about music in different places and spaces - the nice benefit about being on tour is writing in a place that you would never normally write music. That's always super inspiring. A lot of my new EP recordings were field recordings out and about in LA and parts of London. It's always a nice way of using tour to your advantage I suppose.
EM: I find it really interesting that in electronic music currently a lot of samples are taken from everyday sounds – it's just being inspired by life wherever that is, which is then brought into the song and makes it something to breathable and unique. It's something that's very underrated in electronic music. What do you think about sampling and field recordings?
WP: We're just limited by people's imaginations because everything's an instrument now. That in a way is a good thing, but also a bad thing because people don't know when to stop, but yeah the palette of sounds is as wide as what you hear. It's not just limited to instruments now; because of sampling you can really sampling anything and produce it any way you want. I think what's important is to remember that at the root of it there's self-expression and it's not just about making sounds, but stimulating feelings from people. It's all about making choices I suppose. Good choices and that's difficult.
EM: So you release on Monday - you're an independent artist. It seems like lots of artists are becoming more independent to be able to collaborate easier and have more creative input. Have you released a lot of other people's work on it? Are you thinking of exploring more of that? 
WP: Yeah, it's my record label. I get the ability to A&R my own stuff and decide how I want to make music and also if I release music for other people and stuff, so it's quite free in that regards. So far, I've only released just one of my friends; a buddy of mine who makes psych pop/rock stuff. He's called Swim Mountain and features on my new EP. I kind of will release with more people as and when I find more people I get along with, and believe that they could benefit from putting a record out and vice versa. The ability to do that is great. I think it's about having control and freedom really and those two things are really important. I really value it, I'm so lucky.
EM: What was it like to win a grammy from co-writing "Stay With Me"?
WP: It was really weird I probably found it as weird as you might find it. Especially because it was never my intention or goal as a musician. It's funny because I wrote this song with Sam [Smith] and my friend Jimmy [Napes] and it came from quite a humble simple place and then Sam really exploded commercially. It was very bizarre. I don't think of myself as a grammy winner. I just think of myself as a guy who lives in East London who is very lucky to write music. It doesn't bring me much self-esteem to be honest, it just reminds me that life is strange; things happen and you just have to try things in life and you never know where you'll end up. It remains a strange fact that one day I might be able to tell my grandchildren.
EM:  Do you have any goals with music? What do you do it for?
WP: I just want to push myself and express myself in a way that feels meaningful and honest; explore sounds and what they mean to me and what I have to say. I'm endlessly fascinated by the idea of what music is and what it means to people. I don't want massive success I just want the ability to pay my rent and write music. That's my life and I love it. I'm very lucky.
Live dates:
# with Bonobo and Bob Moses
Wed 9/27 - Los Angeles, CA The Greek Theatre #
Thu 11.22 - London, UK @ Corsica Studios
Fri 11.23- London, UK @ Corsica Studios (SOLD OUT)
Sat 12.30- NSW, Australia @ Lost Paradise
Sun 12.31 - Perth, Australia @ Origin NYE
Connect with Tourist: Facebook | Twitter | Instagram | YouTube | Spotify | SoundCloud