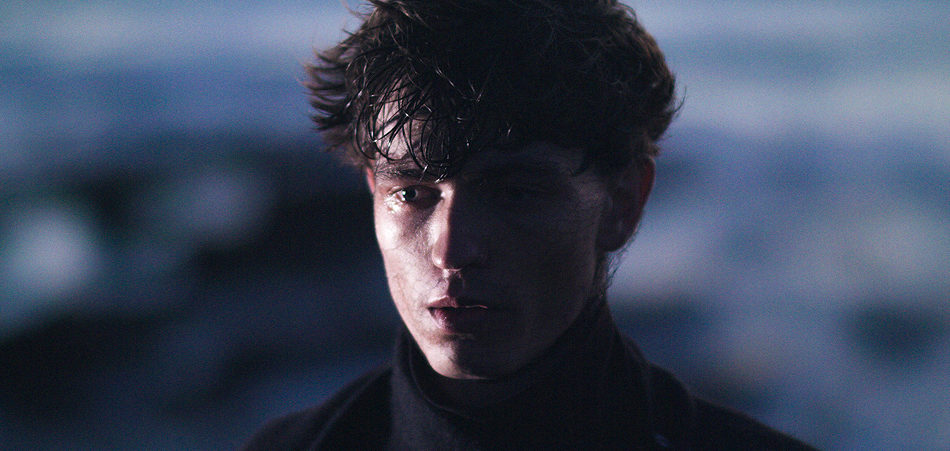 Melbourne producer/artist elkkle is no new name to EARMILK, just a few months back we shared his experimental single "Soft Erasure". Today he returns with his latest offering "Diderot". If you're wondering what Diderot means or where is comes from, Elkkle breaks it down, sharing, "The Diderot Effect" observes the tendency for people to buy things that compliment their identity, and when they buy things that demonstrate a shift in their identity, a spiral of consumption can follow as they seek to abandon anything that no longer aligns with that identity." Shot at Phillip Island during the Mutton Bird migration, the multi-scene cuts that still remain concentrated on his face really magnifies the emotional-charged vocals in this track. Various experimental analog sounds are scattered throughout and seem to carry you through these heavy rapids of rolling synths with a mix of downtempo and fast paced beats. 
"On one hand, this song is about how we are often powerless against the rationale of the human condition. On the other, it's about how we grow and change as people and how those in our life come and go unanchored." elkkle
As a self-proclaimed beat making loner who is unapologetically passionate about music, you can expect much more mood music to come out of elkkle's camp over the next few months. If you're based in Australia you can catch him on the 'Shoulders Tour' alongside Golden Vessel, which he just collaborated with on the self-titled single "Shoulders" the other week. Give it a look above and you can purchase it HERE.
Connect with elkkle: Soundcloud | Facebook | Twitter