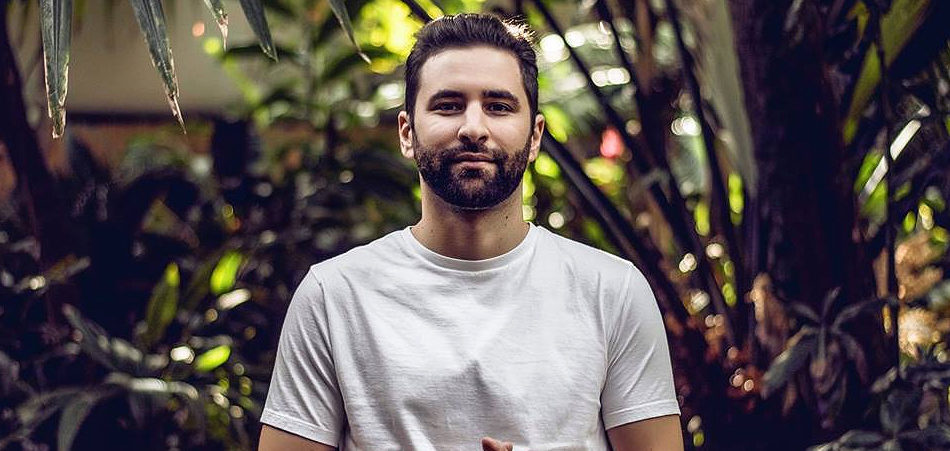 This Friday, we have been treated to a collaboration that many deep house fans will be elated with. One-half Lane 8, one-half Kidnap Kid, "Aba" is a must-listen for anyone who likes any hosue with a deep sensibility. Lane 8, whose fame came to be as a part of Above & Beyond's Anjunadeep, has had quite the year, with a new label and tour, This Never Happened, continuing interest in his unique and always surprising music. Ever the experimenter, Lane 8 has proven his talent as a standalone artist, and now he's partnered with an artist who shares his interests in depth, melody, and mood, UK artist Kidnap Kid.
Together, the pair have cemented themselves as a force to be reckoned with that fans will expect and hope to collaborate again. The creation of "Aba" started in 2014, and according to Lane 8,"I believe this track started back in 2014 - I was in London for an Anjunadeep event and came in a day early to get in the studio with Matt and see if we could come up with a good idea for a track. At some point in 2015, I put together a demo version based on what we had done, and I played that version a lot in 2015." Fans went nuts over the track as it was teased live, and now after nearly two years of testing, it's out today via Anjunadeep. 
The release is timely, as both Kidnap Kid and Lane 8 have announced they'll be supporting the Anjunadeep tour and shows in Miami this coming spring. 
Lane 8 Tour Dates
March
Fri 3 March - CRSSD Pre-Party, Music Box, San Diego, CA, USA
Sat 4 March - CRSSD Festival, Palms Stage, San Diego, CA, USA
Fri 10 March - Buku Project, Back Alley Stage, New Orleans, LA, USA
Sat 18 March - This Never Happened, 1306, Miami, FL, USA
Sun 9 April - Phoenix Lights, Phoenix, AZ
Thurs 13 April  - This Never Happened, Bottom End, Melbourne, Australia
Fri 14 April  - This Never Happened, Sugar, Adelaide, Australia 
Sat 15 April - This Never Happened, Zoo Project, Sydney, Australia
Sun 16 April  - Rabbits Eat Lettuce Festival, Queensland, Australia  
Fri 28 April  - Anjunadeep @ Concorde 2, Brighton, England
Sat 29 April - Anjunadeep @ Marble Factory, Bristol, England
Sun 30 April - Anjunadeep @ Phonox, London, England 
Fri 5 May - Anjunadeep @ Terem, Budapest, Hungary 
Sat 10 June - Spring Awakening, Anjunadeep Stage, Chicago, IL, USA
Fri 16 June - Secret Solstice Festival, Anjunadeep Stage, Reykjavik, Iceland 
Kidnap Kid Tour Dates
25th March - Soho House Miami
25th March - Anjunadeep MMW
26th March - MMW Lee Foss party
1st April - Lolita Barcelona 
14th April - Anjunadeep Glasgow 
15th April - Anjunadeep Leeds
Connect with Lane 8: Facebook | SoundCloud | Twitter
Connect with Kidnap Kid: Soundcloud | Facebook | Twitter