Canadian artist Erich Mrak recalls a past relationship on "Think About It." Before now, Erich was known for slightly more upbeat work like his 2015 track, "Faces." Both his lyrics and his sound – somewhere between hip-hop and pop – have recently developed a more laid-back feel reminiscent of Asher Roth. At 21 years old, we're still at the very beginning of this Toronto-based rapper's career, and this is just the first of many drops scheduled for 2017. 
The 80's influence is unmistakable, both in the irreverent tone of the vocals and the tinkling synth sound. In its simplicity, the production has something special going on – especially when the catchy vocal riff "Do ya, do ya, think about?" slips in. Still, the most interesting section of the track might be when it unravels at the end. I wouldn't be surprised if this duo of Erich and Bento (his in-house producer) pick up a following stateside – specifically in the northeast.
Look out for more from Erich Mrak and find "Think About It" on Spotify, Soundcloud, and Apple Music.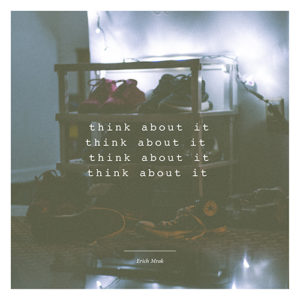 Connect with Erich | Soundcloud | Twitter | Facebook | Instagram