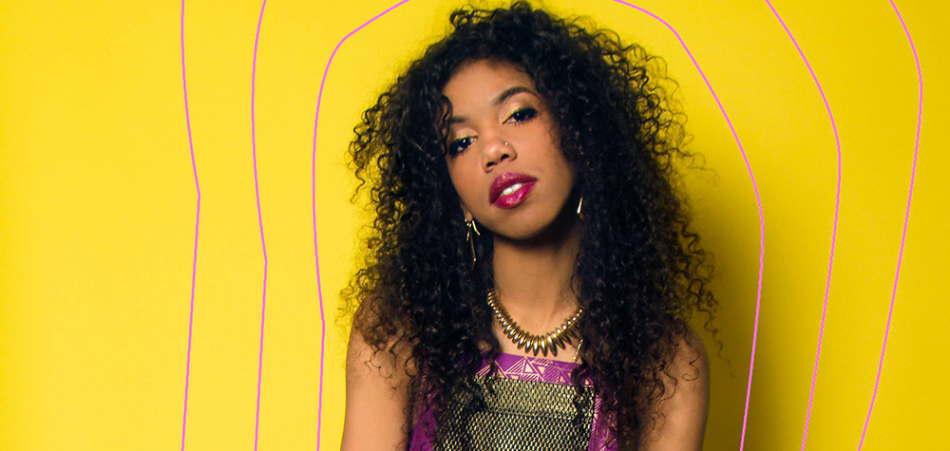 Sometime back in July or August of last year, I was low-key invited to a "social experiment" by none other than Fake Uzumi, one of the fastest rising DJ's to come out of  VA's 757 area code since...well...ever? I say low-key because in no way was this a personal invitation; the mixologist simply posted a notice on his Instagram the day of said experiment to which I reached out to promptly enough to receive a response.
At this point, Uzumi had been making waves for about a year and some change with his unique blend of trap music, jazz, electronic and new school R&B. All made popular through Traptastic, a venue-bouncing dance party where he and other upcoming native DJ's had a residency. Uzumi was still coming down off of the hype of "France", a minimalist, yet bouncy two-stepper that was produced for the enigmatic Opal.  A renaissance woman of sorts, her light and airy interpretation of a French-Woman brought a quirkiness, unlike anything that I'd recently heard from an American female vocalist. The track is still getting spins over dancefloors locally, up to DC and even overseas in, where else - France.
But, I digress. Within an hour I'm on the 757's southside about to walk into an apartment where I knew absolutely no one. And this was the experiment; a listening party, where about 20 people stood or sat in a 980 sq ft flat and no one, save for maybe the 5 people including the hosts, Opal and Uzumi, knew the person standing next to them. It was a beautifully executed way to test the sounds the duo had been brewing since the success of "France". As tight and slightly awkward the space was, it was the perfect kind of listening party.  Beers were cracked, blunts were passed and everyone was chill.
They wanted us to help them decide which song to release as their next single, and out of nine tracks (one of which featured a very special DMV talent whose name I won't mention for ethical purposes), about four were chosen as possibles. The up-tempo,  Bambataa-esque, breakbeat inspired  "SPACEPILOT" was one of those records.
Connect with Opal D: Instagram
Connect with Fake Uzumi: Twitter | Soundcloud