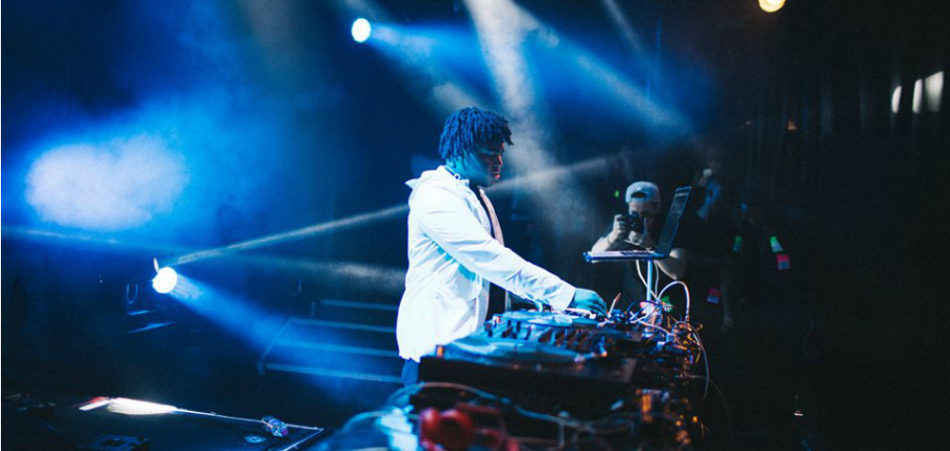 Elusive producer monte booker is notorious for reinventing classic rap and RnB jams. As heard in his skittering track "estelle," an electronically savvy version of Estelle's "American Boy," booker expertly infuses unique twangs of percussion into tracks with a congruent smooth groove. booker is a Soulection signed producer hailing from Chicago, IL whose new track "raindrop, droptop" imparts an infectious electronic beat on Migos' recent Internet sensation, "Bad and Boujee".
Despite booker's tendency to remix songs that have established longstanding relevance in the soul sphere, like his remix of Justin Timberlake's "Rock Your Body," the Migos track is a different kind of classic - one that has been immortalized by Internet culture. But if Rae Sremmurd's massive jam "Black Beatles" is any inclination of the impact of Internet classics on pop culture, "Bad and Boujee" will be perched atop the charts for months to come.
Booker's remix counters the looming threat of radio stations overplaying "Bad and Boujee" and pummeling it into our ears until we hate it by adding springy raindrops and fresh sounds.
Ah, the power of the meme and amazing production. Listen to monte booker's fire rendition below.
[soundcloud url="https://api.soundcloud.com/tracks/302046775" params="auto_play=false&hide_related=false&show_comments=true&show_user=true&show_reposts=false&visual=true" width="100%" height="450" iframe="true" /]
Connect with monte booker: Facebook | Soundcloud | Twitter