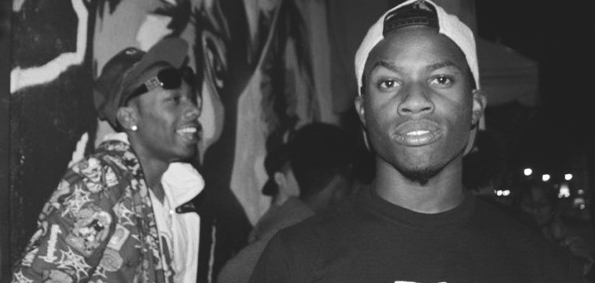 About six months ago, Denzel Curry released a song "Gook"  - shedding light on the fact that he's a fucking weirdo. Which is incredibly comforting because, aren't we all?
The Carol City rapper went absolutely dumb on this production. I'm not a huge fan of saying rappers "snapped" when they didn't actually snap. Like you gotta be on some K Dot eye shaking, body vibrating shit. And Curry does exactly that in this video. "Gook" is directed and shot by JMP, the East Coast videographer behind  Lil Yachty's "Wanna Be Us". The whole squad wears all white fits as they dance dance through the track using limber arms with wavy movements. Denzel even rolls his eyes back - showing the whites of his eyes - really proving the snap is REAL. Thanks for making weird look dope. 
Check out this nutty video and let us know your thoughts. 
Connect with Denzel Curry: Soundcloud | Facebook | Twittter | Instagram