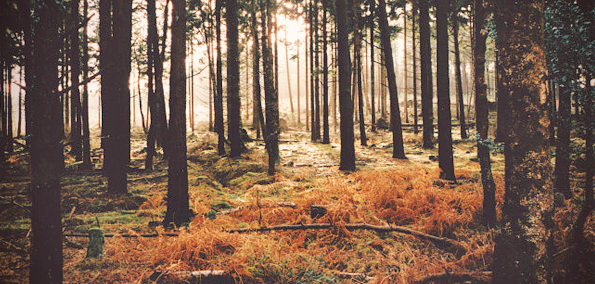 After dropping out of Xavier's School for Gifted Youngsters, super mutant Bay Area rap group Kev, Clops, & Deacon have finally released their highly anticipated The Woods project. Like a world-class mom, this appetizing smorgasbord of blapadocious bangers packs a little bit of everything in the proverbial lunch box — echoes of classic boom bap, soulful slaps, funky experimental twangs and, of course, some terminally ill rhymes.
The Woods is minty and Winterfresh all the way through, every track a seamless mix of Deacon LF's enthralling, crate diggin' production and skull-fracturing one-liners from K.E.V.O.R.K.I.A.N. and Cyberclops. The two emcees flaunt a vintage steelo and often trade bars back and forth, channeling a classic Beastie Boys/Run DMC-type aura. The best example of this is "Quote Me," a masterful tapestry of slow, steady punches and machine-gun cadences. The music video for said track proves this rap trio can devour beats — and ginormous sandwiches — with ease.
My personal favorite from The Woods is the aptly named "I Like Coffee." The fair-trade, steamy soy latte lyricism and caffeinated entendres will turn your heartbeat into a horse gallop techno remix. Other favorites include "Bad Cop Worse Cop" and the chilled-out closer, "Shallow Grave."
Peepeth out The Woods below and look for more bangers from Kev, Clops, & Deacon coming to wireless Apple earbuds near you!
Connect with K.E.V.O.R.K.I.A.N.: Twitter | SoundCloud
Connect with Cyberclops: Twitter | Bandcamp | SoundCloud
Connect with Deacon LF: Twitter | SoundCloud