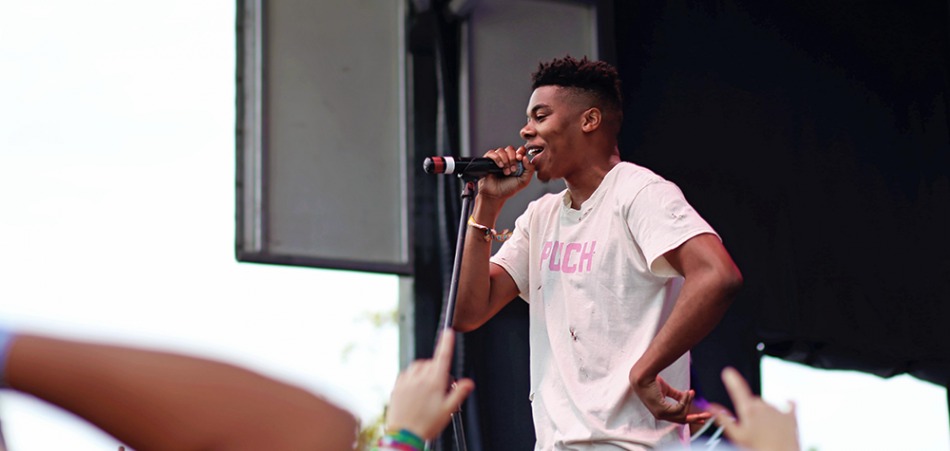 You know when two of your favorite artists are from the same city, and you kneel by your bed at night praying to Apollo that they will do a collaboration? You're also really good at doing research, so you notice that Sángo follows Dave B on soundcloud. Thinking that you're on to something, you dream of the possibilities. BUT THEN THEY BOTH TWEET ABOUT A PROJECT THEY'RE DROPPING SOON SO YOU SIT AND YOU WAIT PATIENTLY WITH YOUR BLUE BALLS UNTIL RIGHT NOW, WHERE YOU CAN FINALLY BUST EVERYWHERE.
[soundcloud url="https://api.soundcloud.com/tracks/260400907" params="auto_play=false&hide_related=false&show_comments=true&show_user=true&show_reposts=false&visual=true" width="100%" height="450" iframe="true" /] 
Sángo absolutely slays this production, so hard that I can't even tell you what sounds are being used. There seems to be some Japanese influenced wind chimes and flutes, deep guitar chords, female vocal samples, wavy synths and rolling snares. But the most important  of all the instruments used? DAVE B's voice.
DAVE B is a pioneer of my favorite rap-sing genre. Not only does his voice sound like the smoothest exhale of smoke from luscious lips but his flow and cadence are always so on point. Every word and breath is perfectly timed and calculated. DAVE B doesn't even have to chose between rap and singing, because he joins the two in perfect matrimony. 
He starts the chorus with, "give me your love, that's all I want" and every girl is likely thinking, "absolutely, when & where?"
DAVE B is on top of my list of those on the come up so don't sleep.
Connect with DAVE B: Soundcloud | Twtitter |Instagram
Connect with Sángo: Soundcloud | Twitter | Instagram | Facebook