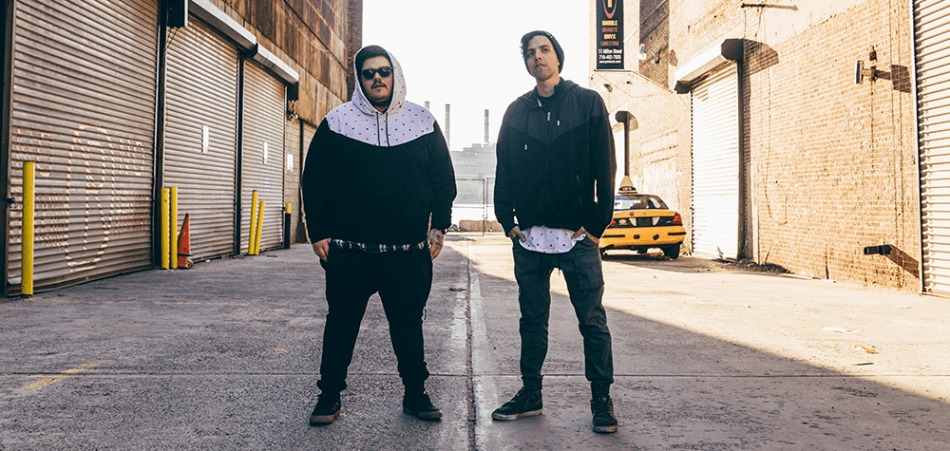 NIGHTOWLS are definitely an electronic duo to get yourself acquainted with, while bass house becomes bigger and more eclectic than ever. The duo's sound is equal amounts groovy and danceable, while retaining a dirty bass filth present in their drops. The producer group originated in Los Angeles and are best known for their remix of Rusko's dubstep classic, "Woo Boost," or their Soundcloud cult favorite featuring Sam F, "Nap in the Club." Equilibrium and quality are what keep this duo moving forward, with a favorable sound that caters to a broad demographic, from dedicated head-bobbing bass heads to the average EDM fan.
Debut single "33" begins with anthemic and massive melodies overlaid on hard-hitting drum work. Preceding the drop, an ominous screech tapers in and foreshadows the impeding frenzy of sound. The build up leads to a distorted blend of dubstep-inspired snarls and cuts over bass-infused rhythms. What NIGHTOWLS successfully accomplishes in "33" is combining a cacophony of synths over a canorous beat and rhythm that will have listeners dancing in heat. The pair have constructed an enthralling sound that will send listeners through a sonic rollercoaster that breaks all genre boundaries. The banger can be downloaded for free here.
[soundcloud url="https://api.soundcloud.com/tracks/257453952" params="auto_play=false&hide_related=false&show_comments=true&show_user=true&show_reposts=false&visual=true" width="100%" height="450" iframe="true" /]
NIGHTOWLS has also announced their first headlining tour with dates and locations to be announced soon. 
Connect with NIGHTOWLS: Soundcloud | Facebook | Twitter