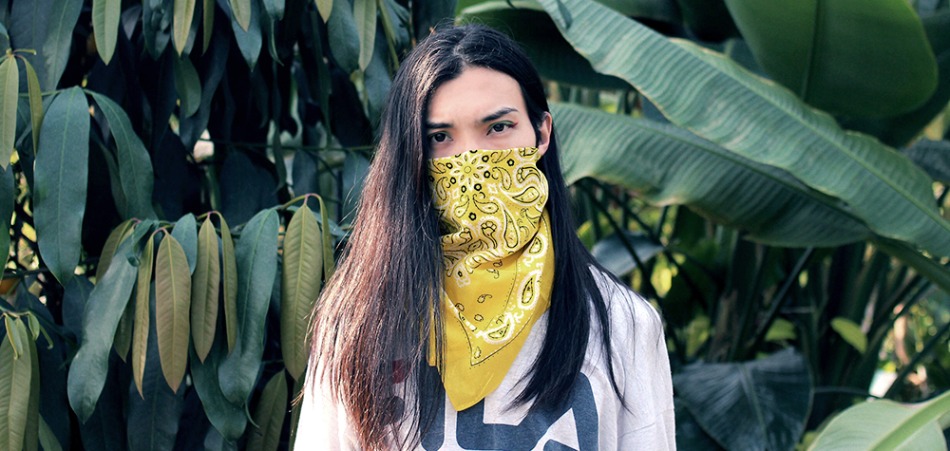 Japanese producer Seiho brings a touch of the phenomenal to the electronic realm. The Osaka native and owner of the Daytripper label uses very few samples in his music, opting instead to weave together sounds from his own field recordings.
Seiho's experimental approach has caught the attention of LA label Leaving Records, and he will join their family for his forthcoming debut full-length, Collapse – arriving May 20.
In the producer's latest single, "Peach and Pomegranate," his penchant for recorded sound is made clarion. The piece opens with a staticky collage of metallic tings, thumps and birdsong. A shimmering synth – or perhaps a very synth-like field recording – emerges and coalesces the sounds, quickly building to a drop.
When it does drop, Seiho leaves us with a heartbeat thud and animal noises that resemble crow caws and elephant sneezes. And even amidst the din, the track feels capacious; the producer has plenty of room to rebuild with new sounds, continually evolving the track until it feels like we've journeyed through much of his self-recorded repertoire. "Peach and Pomegranate" is a master class in scattering and then picking up the pieces – can't wait to hear what's next.
[soundcloud url="https://api.soundcloud.com/tracks/246370664" params="auto_play=false&hide_related=false&show_comments=true&show_user=true&show_reposts=false&visual=true" width="100%" height="450" iframe="true" /]