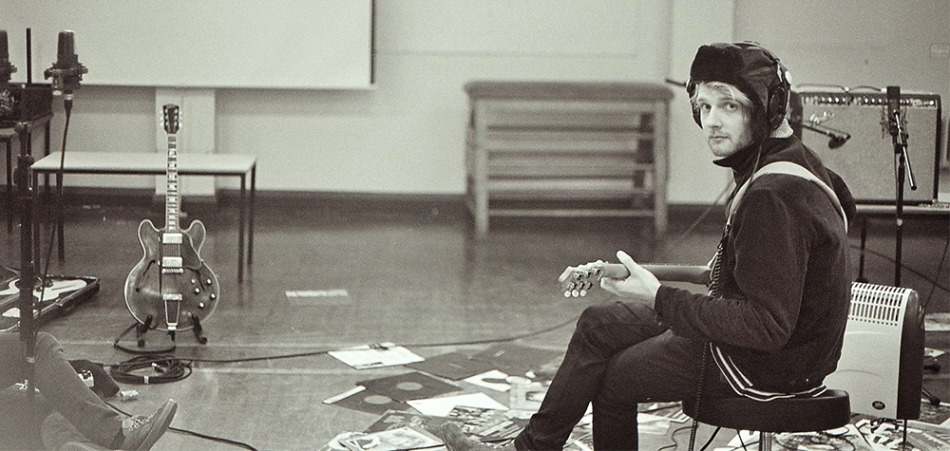 It seems like there has been a small wave of psychedelic rock revival these days. We can probably thank Tame Impala and Temples for that one. In any case, we're becoming big fans of this movement no matter how big it will get. Copenhagen based band Masasolo is following suite, gearing up for their debut EP coming out in the fall via Antiphonics.  
Their debut single, "Really Thought She Loved Me" delivers an easy listening type of psychedelia. With their dreamy vocals and a warm ambiance emanating from the soft guitaring, Masasolo breaks into the indie scene with a highly likeable single. Their laid back moods emphasized in "Really Thought She Loved Me" sets themselves up for a potentially interesting and refreshing EP when it does drop. Of course, there will be inevitable comparisons with the two biggest modern psychedelic bands Tame Impala and Temples as they have set the standards quite high in that regard. But there is absolutely no need for such criticism for Masasolo as they are just starting out on their journey to make a splash in the music scene.
Stream "Really Thought She Loved Me" below and wallow in the vibes.
[soundcloud url="https://api.soundcloud.com/tracks/245554224" params="auto_play=false&hide_related=false&show_comments=true&show_user=true&show_reposts=false&visual=true" width="100%" height="450" iframe="true" /]