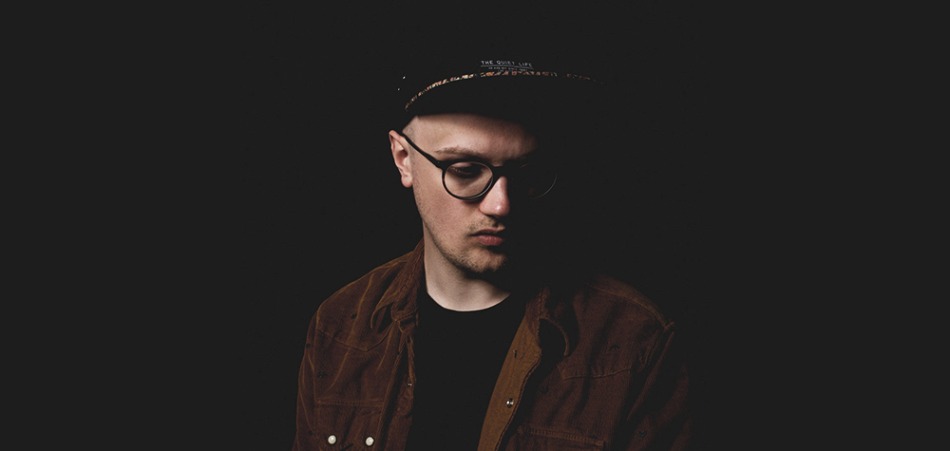 Emerging artist Ed Tullett is the epitome of young talent blossoming at the seams. His sound is something haunting and melodic, brooding cinematic. If Bon Iver had come out of that cabin in the woods in despair and anguish, Tullett's forthcoming debut album Fiancé is the record he would have produced. In his single "Malignant," Ed creates a bed of repetitious pounding percussion with frenetic flutters of a modulation. All of this works together to create a soundscape of anger and confusion with an underlying note of positive promise. His falsetto broods above the music bed he delicately orchestrates, relying on repetition to convey his dark poetic lyrics.
Malignant is the third single off his debut release Finacé out February 19 via Monotreme Records. While this song is more dark and heavy, he showcases his Fleet Foxes-esque musicianship in full spectrum through beautiful soaring lyricism and artistry in each track. Today he shares the gripping visuals for this release. It's a cinematic exposé of a menacing force plaguing the video's subjects. Blinding lights swell with every beat of the bass drum, filling the frame with saturated hues of red and blue. The styles seems to be plucked from the depths of Daredevil's crime riddled Hells Kitchen. Watch the video below and keep tabs on this rising star. 
Follow Ed Tullett on Soundcloud, Facebook, Twitter, and Spotify. 
[soundcloud url="https://api.soundcloud.com/tracks/234590064" params="auto_play=false&hide_related=false&show_comments=true&show_user=true&show_reposts=false&visual=true" width="100%" height="450" iframe="true" /]