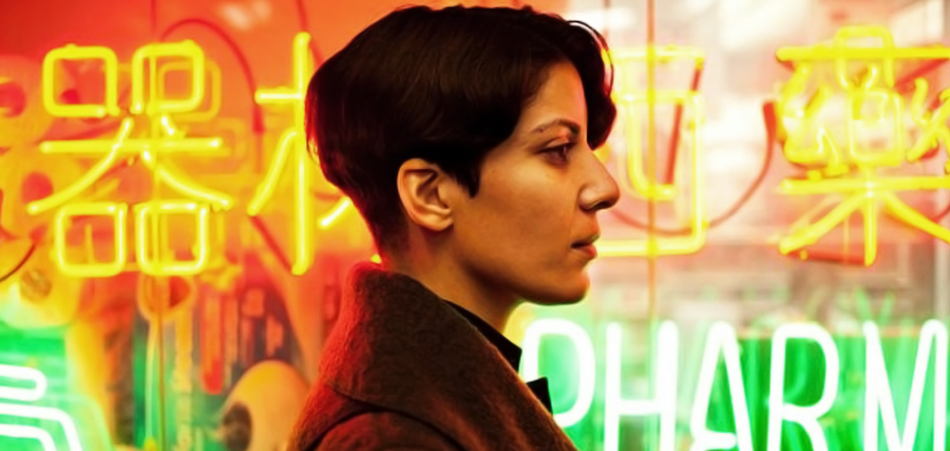 These are troubling times we're living in, and while electronic music has always been valuable as an escape from the world's problems, the last few years have seen the genre really step up to the plate of direct social critique.  Burial's Rival Dealer EP came out of nowhere when it openly explored gender and identity issues, while artists like Arca, Lotic, and Rabit pretty much blew the lid off those topics last year.  Fatima Al Qadiri is another early pioneer of socially dissatisfied production, an artist who always has a clear message behind her eerie, blast-zone beats.
This high standard Al Qadiri sets for herself made last year's Future Brown collab a little confusing.  The supergroup, which employed her production style for shadowy rap cuts, felt devoid of the politically-charged venom she'd displayed in the past.  Sure, it was probably tongue-in-cheek and made for fun, but with more hype than any of her past work, the project felt like a distraction from the important statements she was making.  
Fatima Al Qadiri returns to solo work on March 4, with a new album, Brute, set to drop via Hyperdub Records.  Lead single "Battery" can only be described as an onslaught, a tense, high-stakes firefight between the forces of good and evil.  Check it out, along with the fantastic 'Teletubby in Riot Gear' artwork, below.
[soundcloud url="https://api.soundcloud.com/tracks/242739037" params="auto_play=false&hide_related=false&show_comments=true&show_user=true&show_reposts=false&visual=true" width="100%" height="450" iframe="true" /]