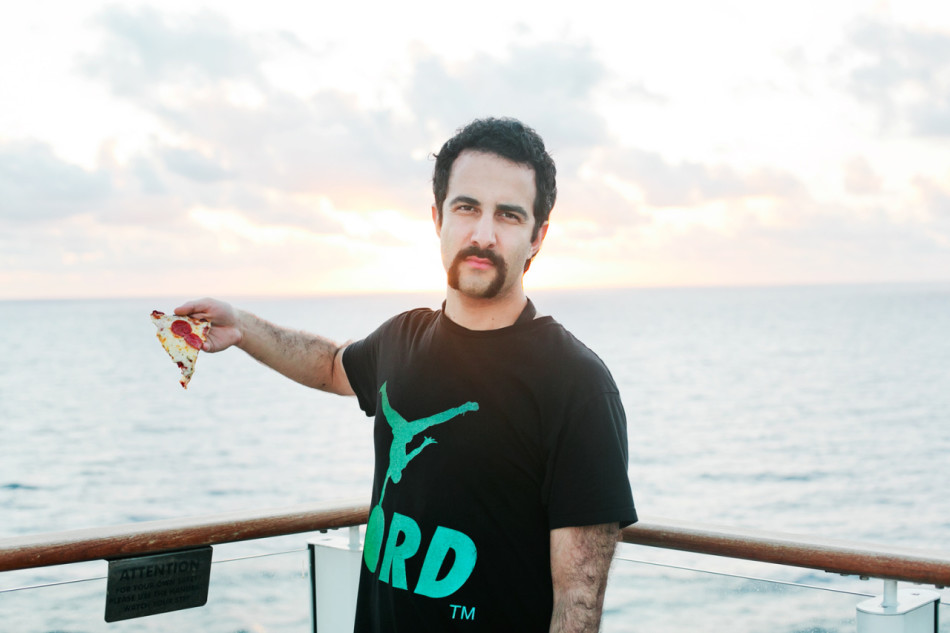 "Deep Down Low" was undeniably one of 2015's most popular tracks as the song was heard at almost every big name set in the past year. The track by LA-based, Valentino Khan was regarded as #1 most played track by DJs by 1001tracklists. As a part of the OWSLA roster, the producer has accomplished a lot more than what most artists could normally achieve in a year. From touring globally to collaborating with big names including Flosstradamus, GTA and recently in a jungle terror track with Wiwek, Khan's presence in the scene is only growing rapidly. 
After being introduced via OWSLA's Spring Compilation 2015, "Deep Down Low" grew to be an staple festival track and was on heavy rotation during the summer season. The song seemingly simple with it's heavy basslines and low-pitched vocals, created the ultimate banger of the summer. Almost coming full circle since it's release, the official music video for the instant party classic debuted today and it's quite a peculiar visual pair to the song. 
The video filmed in Tokyo, Japan follows a man into a ramen restaurant who seems to be going through a bad acid trip. Following OWSLA's quirky aesthetic in their music videos, the trip hits the man, deeper and lower, as the song does. Faces in the restaurant are elongated and distorted to the beat of the track. Eventually the man is served by a lady with tentacles reaching out from her eyeballs. The odd video then continues into the esophagus of a women, which features a Skrillex cameo. Check out the nightmarish video below! You can also Shazam the video for a download of the VIP version.