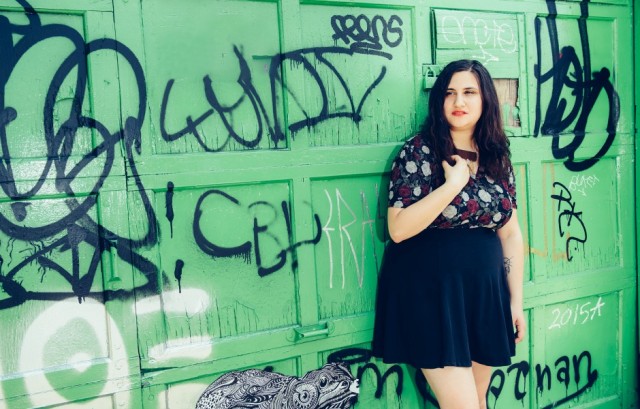 I wrote this with a massive hangover and tried to write objectively, even though I have a major soft spot for the Boston Rock scene. That night, everyone was in their finest, crowded around in The Sinclair to see who would win. But everyone knew before to some extent. And everyone had also taken photos on a surprisingly chic but not-so-red carpet, more white with flashing cameras. In the past the BMA's had been held in the hotels, but this year nominee The Sinclair held the awards ceremony. 
Vanyaland did take home best music blog for the second year and everyone knew that Bad Rabbits would win "Best R&B Artist." But Vanyaland is a good blog and Bad Rabbits are good R&B. Then there was also Lake Street Dive and Tigerman WOAH up for wins, who had both played at the only local music festival, Boston Calling, in years past. 
The more notable awards run-down, in keeping with my rock scene soft-spot, were Palehound for New Artist Of The Year, Tigerman WOAH for Live Artist Of The Year, and Dirty Bangs for Rock Artist Of The Year. 
Speedy Ortiz was definitely the most notable band, and I did spot them on a Complex Year End List of albums to listen to for their LP Foil Deer off of Carpark Records. They won the top three awards that night, Artist Of The Year, Song Of The Year, and Album Of The Year, which makes complete sense as they are the most known on a national level. Boston is a big city, but it also really isn't. They also received a more hidden BMA for Best Charitable Effort, before dashing off to a Fundraiser being held at the Middle East that same night. 
I know that Vanyaland said it was Speedy Ortiz, but in the end I vote Palehound, maybe just because they weren't running off somewhere else. When Palehound's Ellen Kempner accepted the Best New Artist Award for 2015, she described herself as arriving in Boston as "just a girl with a backpack and a dream" and thanked the city sincerely for accepting her. 
The other awards were rattled off quickly, The Sinclair for Best Music Venue, Bowery Boston for Best Local Promoter and Vanyaland for the best music blog win, it is one of the most largely read in the city, especially for rock genres. 
With all of the schmoozing and boozing during the first night, I don't know how I showed up for the second, and so few people did. The Hall of Fame Inductee Evan Dando, formerly of the Lemonheads, was a disappointment, greasy on and off the stage with caterwauling vocals. Not to say that the Lemonheads weren't a great band, but he didn't stand well on his own. But the city can't help that he's one of the more famous local artists, and Aerosmith had already won. 
It embodied a slight pattern of nepotism, but to call it that would be too easy, because a small city music scene is much more complicated. And very few actually took the stage to accept their awards, but the one's who did had fairly heart-warming speeches and seemed grateful.
But a lot of people's favorite part of the BMA's is watching others complain on social media, which I'm sure started in October when the nominees were announced. A full list of the winners can be found on Vanyaland Music Blog, who were the driving force behind giving the city an awards ceremony in the first place.