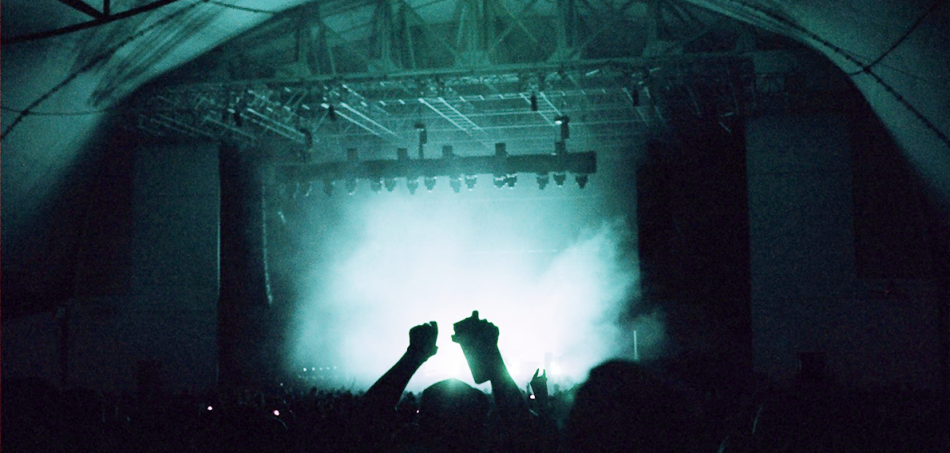 In its 12th year, Los Angeles' FYF Fest dropped this ball with what is arguably the best lineup that the music festival has ever had. Actually, it would be hard pressed to find a summer festival with a better lineup anywhere throughout the states this year. So, even if you currently don't have a ticket, if the means are there it is worth making the trek over to the LA Sports Arena & Exposition Park this weekend for what should be a showing to remember.
As with any festival, it takes dedication and commitment on behalf of a handful of backers to get things started and in 2004, 18 year old Sean Carlson began FYF Fest with a vision. Since, the festival has grown in numbers and scope, evolving from its punk rock focus and Echo Park setting to surprisingly diverse lineups in the Los Angeles State Historic Park. This year it will be taking place at the LA Sports Arena & Exposition Park on the USC campus for the second time, backed by longtime festival and concert organizers Goldenvoice.
With the most difficult decision for concertgoers this year being who they will catch live during the stacked lineup and conflicting set times, we provide a guide on must see acts throughout the day. The following guide is in order of when the acts will perform and should be used as template to help plan your festival around, where taste preference will cause attendees to maneuver the grounds in their own fashion. See the set times here.
SATURDAY (8/22)
ALVVAYS
Coming off of the release of their highly acclaimed debut self-titled album last summer, Alvvays are sure to put on a relaxed show, kicking off the festival on the main stage. Having also been number one on college radio stations, these Canadians push a sound that lightly blends elements of shoegaze into jangly indie pop.
KAYTRANADA
Pushing the experimental boundaries with his soundscapes, you have probably heard Kaytranada (Louis Celestin) either under a layer of hip hop, or flipping a wide-array of songs into his own distinct style. At only 22 years old there is clearly an even brighter future on the horizon for Kaytranada.
RUN THE JEWELS
After releasing one of the best albums of last year, El-P and Killer Mike's collective Run The Jewels are sure to follow up Run the Jewels 2 with fire next year when the third installment is expected to drop. Chances are that we could hear at least one new song during their hour set.
CHET FAKER
There is not much that needs to be said as to why it would be a shame to miss out on Chet Faker. As a part of the group of other soulful caucasian singers trying to reinvent the scene, Chet continues to impress and grow as an artist with each release. This Aussie is set to put on an impressive performance with his stacked repertoire. And, who knows, with both Flume and Chet scheduled for FYF, we may just see one of their collaborations performed throughout one of their sets.
FRANK OCEAN
With his new album due out any day now, it is safe to assume that Frank Ocean will at least give us a taste of what to expect. And, of course Frank can take his pick of performing anything off of Channel Orange to what should be the largest crowd of the entire festival, so you may want to get to this show early.
PURITY RING
Releasing their sophomore album to polarizing reviews earlier this year, Purity Ring have nothing to prove and their show should be filled with energy and mystics. Also, performing just after Frank Ocean, Purity Ring should be a nice escape in their midnight to 1am time slot. With Jon Hopkins also performing on Saturday, we could catch an amazing live performance of either their collaboration or remix.
SUNDAY (8/23)
NEON INDIAN
Seemingly coming out of nowhere with the release of the instantly catchy song "Annie" earlier this year, Neon Indian proved that he hasn't lost a creative step in the four year gap of releasing new material (except for his GTA V song). With his new album coming out in October, be prepared for Alan Palomo (Neon Indian) to really put on a show.
TORO y MOI
This year we get the full experience from Chazwick Bradley Bundick, who performed as Les Sins last year at FYF, while this year we are treated to his renowned alter ego Toro y Moi. With his music taking so many turns as the years have gone by, he epitomizes the chillwave genre with his free-flowing music which translates to a smooth on stage performance.
MAC DeMARCO
There is not enough said about seeing Mac DeMarco live. He puts on a show that expands much further than just music with his charming slacker-esque personality. Releasing music regularly, Mac now has quite the collection of songs to chose from, meaning that his set can take any number of turns. However, the one thing that is for sure is that you don't want to miss his performance. 
FLUME
Just when you thought it had been a while since Flume had released any new material he put out "Some Minds" a few months back, proving why there was and has been so much hype behind this whiz kid. While his set is at prime time, as the day will become night, Flume will definitely be one of the more entertaining acts of the festival.
NICOLAS JAAR
Performing as his collaborative project DARKSIDE last year at FYF, this year we get an hour and a half of Nicolas Jaar's forward-mindedness to keep us company. Known almost exclusively for his live shows, this could very well be the stand out from all of FYF if you are into his sound and if not Belle & Sebastian will be performing on the main stage at roughly the same time.
MORRISSEY
Billed as the co-headliner with Frank Ocean, Morrissey better at least show up to his FYF set. If he does it will definitely be a killer performance of nostalgic proportions. Having released his 11th album as Morrissey last year, we can expect a wide-range of songs to come forth. And, if you are not as into Morrissey, FKA Twigs will be on just before his set ends.
FKA TWIGS
The most unexpected rise to stardom on this list comes from FKA Twigs, who stole last year with her unparalleled sound. It is almost as if she purposely decided that she did not want to sound like anyone else. Regardless, having FKA Twigs close out the festival is a great way to end the weekend in a mellow and reflective manner. There is no doubt that catching her show will be one of the more rewarding experiences if you can hang throughout the rest of the day to see her.
Expect more FYF coverage in the coming days!