Colorado's Falcon Punch is back with a hot and steamy new remix that's perfect for those muggy summer days and nights. Keeping small chucks of vocals from the original version of "Downright" by Trails and Ways, Falcon Punch gets right down to business. There's this melancholy, indie pop sound to the original. Falcon Punch savors the melancholy moments, but manages to present more of an uplifting take that has you lost in the layers of synths and rich bass.
Roughly doubling the length, Falcon Punch's remix takes a turn around the 3-minute mark with these building 80s-inspired synths underneath billowing "Oh's" and a repeating "Don't let it get you down." The drive at this point makes for a time to let loose and get lost in the track. Eventually everything winds down and the track beautifully comes to a close. It's a job well done—thank you Falcon Punch!
[soundcloud url="https://api.soundcloud.com/tracks/213667635" params="auto_play=false&hide_related=false&show_comments=true&show_user=true&show_reposts=false&visual=true" width="100%" height="450" iframe="true" /]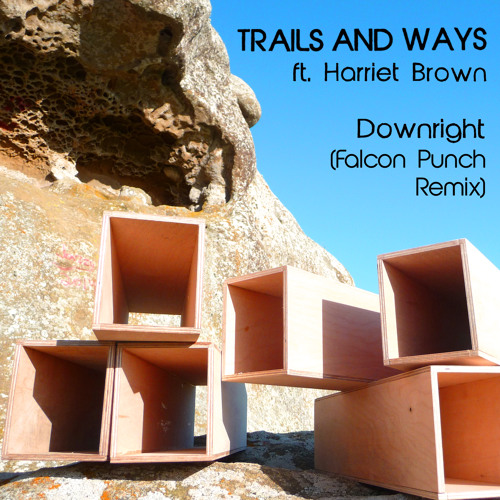 Trails and Ways feat. Harriet
"Downright (Falcon Punch Remix)"