Toronto's 
Adam K
is no stranger to the dance music scene. A highly respected producer and DJ for over 15 years, he's been an industry leader in progressive music, with hits like "Raining" and "4 AM" with old friend 
Kaskade
, and his latest, "
Come Alive
" that came out earlier this month on 
Ultra Records
. A bit of a departure from his earlier music, Adam K's latest productions are still melodically-focused, but in a new way. We got to chat with him recently: check out "Come Alive" and our interview below, where Adam talks his music, musings, unusual instrument attempts and a new project where he teaches his trade secrets to the world.   
[soundcloud url="https://api.soundcloud.com/tracks/182270782" params="auto_play=false&hide_related=false&show_comments=true&show_user=true&show_reposts=false&visual=true" width="100%" height="450" iframe="true" /]
EARMILK: Did you grow up around music?
Adam K: I did, both my sister and dad played guitar and taught me a bit.  We used to do sing-alongs and whatnot to classic folk and rock like Neil Young, the Grateful Dead, stuff of that nature.  From there, my brother, who passed when I was 11, taught me how to play drums. I didn't have the opportunity to learn theory, which was a bit of a fail because to learn how to play timpani and xylophone both required site reading. From 7th grade on I played band and stage band as a drummer and percussionist and the music theory came around, but honestly I still kinda suck at that.
EM: When did you know that this is what you wanted to do for a living?
AK: I had the dream when I was quite young, at age 10 or 11 I had imagined myself playing drums for Pink Floyd on a huge stage.  I guess that was my childhood dream.  As I got older my career goals shifted around music and computers. I did some graphic design for work and always bounced back and forth with music.  When I was about 22 I started on the path of making the dream a reality and started putting myself out there as a professional producer/composer/engineer for hire.
EM: How were you able to develop your skill in production?
AK: Well there was no YouTube tutorial videos when I started making music lol. I had a friend named Nynex (aka Josh Atchley) who gave me a couple audio programs, which gave me my initial start when I was 15.  Over the years I bought gear and learned how to use them by trial and error, reading reference manuals etc.  At the same time I have a solid computer background so the functionality of the programs made more sense to me than I expected. When I was 24 I met a gentleman by the name of Kirill Shirokov through production work, and he really gave me my next level push into the theory behind music, frequency and electrical engineering. Kirill was one of those guys that could literally compose a 90 piece symphonic orchestral piece in no time. He'd rip through these pieces in a week and it blew my mind because of the complexities of his compositions and productions.  He did them all in Logic 5 with Giga Studio which was a state of the art software sampler at the time.  He has a degree in conducting from some crazy classical school in Russia and he's a master level pianist as well as having a degree in electrical engineering... needless to say an incredibly smart guy. Anyway, the point being the guy is fluent in all areas of production from electronic to classical and everything else in between.  I spent a lot of time with him, working side by side and had him mentoring me on projects.  He's the craziest producer I know.  Ears of gold. After that, spending years in the studio with Soha bouncing our styles off of each other and experimenting with different techniques from both of our genres really molded me into where I am today.

[soundcloud url="https://api.soundcloud.com/tracks/184756475" params="auto_play=false&hide_related=false&show_comments=true&show_user=true&show_reposts=false&visual=true" width="100%" height="450" iframe="true" /]
EM: Producer vs DJ - many artists are both but some prefer one title. What would you call yourself?

AK: A producer of DJ music maybe! Seriously it's one of those things where I don't call myself either.  I'm an artist.  I paint music both in the studio and live.  My shows are not pre-recorded, they are intricate mixes of my songs and other people's songs with remixing and mashups on the fly, resampling, looping, and all sorts of cool stuff as I like to produce, both in the studio and for a live set. So maybe producer is my answer then!
EM: What has been the hardest thing to do in your career? Any advice for those trying to make it?

AK: The hardest thing for me I would say is writing melodies. Anyone and their mom can write chord progressions these days, in fact there are so many programs that do them for you.  Writing melodies, lyrics, and arranging music is not easy for me. It takes all my energy, emotion and brain power when I'm writing. However all that hard work and drain is paid off in a major way, especially when performing it live, as the instant feedback and response from a crowd is undeniable. As far as advice... hard work and perseverance. You're going to hear a lot of "no" or "it's not good enough" along the way... it's how you deal with criticism and rejection and taking feedback to push yourself to be better.
[soundcloud url="https://api.soundcloud.com/tracks/162673342" params="auto_play=false&hide_related=false&show_comments=true&show_user=true&show_reposts=false&visual=true" width="100%" height="450" iframe="true" /]
EM: How have you seen the dance music scene change over time? What do you think has influenced this?
AK: I've seen things change from the first rave I went to back in '95 to the first time I uploaded a song on Beatport, and even the first time I went to perform at a "large scale" electronic music festival (compared the monstrosities that are happening now).  Overall, it's better. The entire scene is in a way better place. Yes the crowds have changed, evolved and progressed (and in some cases digressed like in any industry or culture). Sure the music sounds different, the "cheesier" music got cheesier, the dark music got darker, the funky got funkier, the technology got crazier and the music is rocking. At the end of the day I'm so happy that the music I've been listening to and producing since I was a wee young lad has turned into a huge movement.  That's a massive dream for me.  What do I think has influenced this... the music itself.  Straight up.  It's next level.  Technology and music for the win ;)  I think a better question to ask is who has influenced this... and the guys I think that most influenced the mass increase in the movement we call electronic music are deadmau5 and David Guetta. Obviously there are tons of others high up on the list for me, you know you can't leave out people like Daft Punk, Carl Cox, Tiesto, AvB, Oakey... man Oakenfold has done some massive stuff over his career, but looking at the surge in popularity of our scene, Joel and David were the guys that cranked it up like 1000 notches. A shout out to Skrillex as well :) and big ups to all of them for helping my dreams come true.
EM: In turn, how has your production style adapted over time?
AK: I got lazier [laughs]. Seriously, I think that now my production is stripped back and more basic, whilst my melodies and musical arrangements are put more in focus and I spend more time on that aspect of creating songs.
EM: You already have some big name contemporaries that you've worked with, but do you have an artist that you have dreamed about collaborating with?
AK: There are so many artists that I want to collaborate with. It's always a dream to work with like-minded professionals who inspire me.  I'd really love to collaborate with someone like Sia.  Her lyrics, her voice, she's magical and I think we'd make amazing music together.  If I could go back in time though, working with Freddie Mercury would be legendary. What an incredible talent that left us too soon. That would have been the most EPIC experience of all time without a doubt!
[soundcloud url="https://api.soundcloud.com/tracks/36447614" params="auto_play=false&hide_related=false&show_comments=true&show_user=true&show_reposts=false&visual=true" width="100%" height="450" iframe="true" /]
EM: You've released "Come Alive" first thing this year - what can we expect from you in 2015?
AK: My first ever tour in the US!  Also lots more music with multiple singles all leading up to my full album possibly at the end of the year. Also a huge library of tutorials I'm slowly going to release on YouTube!  You guys can now learn to DJ and produce like me for free, yay.  All I ask is for your time.  See you all in 2015!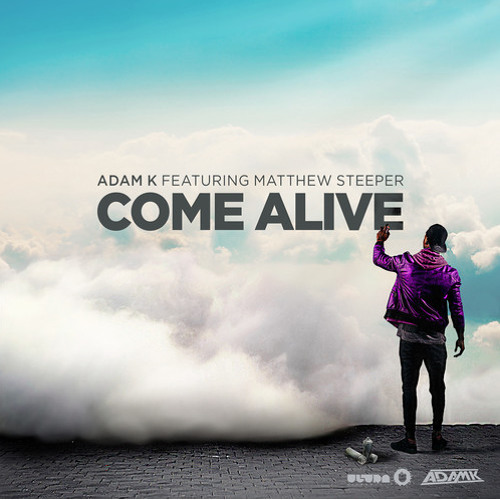 Connect with Adam K: