New York singer/songwriter Vérité is paving her way through pop music with her killer voice. Her single "Weekend" is one of those super catchy anthems that will have you summoning your inner diva to belt out the words. Vérité gets undeniable comparisons to Lana Del Rey and Marina and the Diamonds, but in my opinion Vérité takes the cake. The whispy and effortless delivery is irresistible--she's definitely one to watch as we prepare to enter the new year. 
Another New York favorite, Penguin Prison, takes his disco-pop flair to the track for a fun and carefree remix. Armed with a solid beat and bouncing synths, this "Weekend" remix is something to get the party started. Last month, Penguin Prison released his new single "Calling Out" and this remix seems like a continuation of the good vibes. Penguin Prison's "Weekend" remix is available as a free download, but the original version is also worth grabbing. Find it as part of Vérité's Echo EP, available now from digital retailers like iTunes. 
[soundcloud url="https://api.soundcloud.com/tracks/176533789" width="100%" height="450" iframe="true" /]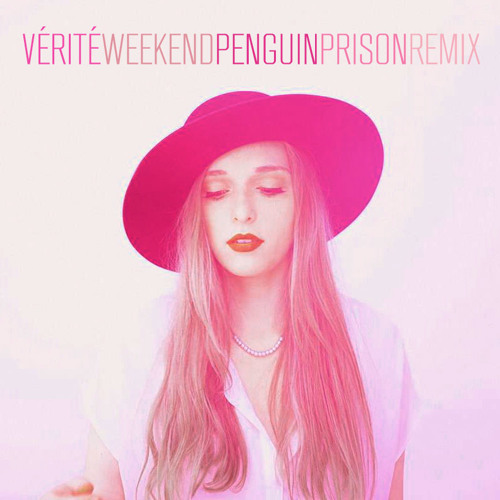 Vérité
"Weekend (Penguin Prison Remix)"