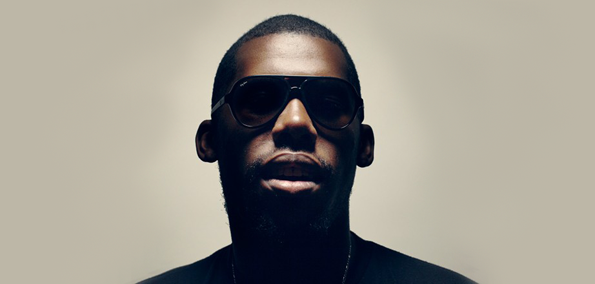 You dropped a bomb on me baby, and by baby I mean Los Angeles beloved Steven Ellison, who also happens to go by Flying Lotus. While I may be quoting a funk band and not FlyLo himself, this unexpected release was a welcomed explosion on the music world. 
For those of you that have been living under a rock yesterday, he happened to have dropped a whole mixtape worth of cuts, outtakes, and ideas he had pieced together, and gave it out as a free release. There are some familiar favorites and unexpected surprises, like his work with Earl Sweatshirt and MF DOOM as Captain Murphy, as well as an edit of Kanye West with fellow artist Thundercat.  Who even knew that "Black Skinhead" needed that extra oomph?!
There's 24 brilliant outtakes and edits that are sure to tide over fans of Ellison's work until albums start rolling in. In terms of upcoming projects, he's got a Flying Lotus and Captain Murphy (2 separate) albums in the works, but no word on any release dates yet. According to twitter, there is also apparently another zip coming before that.
For now let's be happy that the man is out with some free work. It is up for download it all for free via Sendspace; three tracks from the zip are posted below for a little taste. 
Flying-Lotus---DJ-Mehdi---Mapei-IDEAS-1-MIX--EM1213
Stream:
Flying Lotus - Ideas ft. Mapei // co produced//.Dj Mehdi
little-hours-ft.-Baths--EM1213
Stream:
Flying Lotus - little hours ft. Baths
hide-me-ft.-Shabazz-Palaces--EM1213
Stream:
Flying Lotus - hide me ft Shabazz Palaces